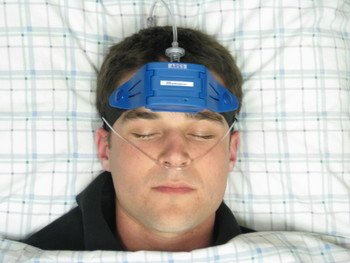 ARES and Your Practice: How Does It Work?
Sleep disorders can be tricky to assess for any medical professional. While you can find many clues of sleep apnea right in the mouth, confirming your suspicion about an at-risk patient often requires a complete picture of a patient's sleep history that a dentist might not possess. 
As with assessing any condition, it's vital to gather as much data as you can before moving forward with any recommended treatment plan. This collection includes things that you cannot assess when the patient is awake, such as sleeping position, snoring volume, and other well-known signs of various sleep disorders. That's why our experts at Sleep Group Solutions recommend the utilization of the Apnea Risk Evaluation System (ARES) for integrating sleep into practice procedures.
The ARES home sleep apnea test is a lightweight and intuitive device that can measure a variety of symptoms that patients exhibit in their sleep. When you begin to see that a patient might be at risk, the first step is to provide them with an ARES screener questionnaire. The data from this survey, such as snoring history, sleep quality, and ethnic background, will help to determine if a home sleep test is the best method for testing this individual. 
How Does ARES Work?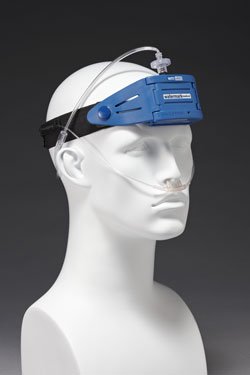 When the patient settles in for the night, they will put the unit on themselves using the easy-to-follow instructions, or you may demonstrate how to wear it in your office. There is a sensor that touches the forehead, and two hose nodules connect to the nostrils to detect breathing throughout the night. Some of the factors that the ARES test includes: 
Blood oxygen saturation

Pulse rate

Nasal airflow

Snoring level

Heart rate
If the patient dislodges the home sleep apnea test at any point, the device will attempt to wake the patient up with a repeated, loud auditory signal. Once the patient has gone through the sleep test, you can quickly analyze the data on your computer via a USB connection. 
At a Sleep Group Solutions dental seminar, you'll get the chance to experience a home sleep test. During the course, our experts in the field of dental sleep medicine will walk you through the various theoretical and practical applications that this device can hold for you in your new sleep practice. You'll even have the option to take a sleep test yourself during the first night of the seminar. 
Implement Sleep into Your Practice with Sleep Group Solutions
Dental sleep medicine is rapidly becoming a staple in the industry. Every day, doctors are learning how to implement home sleep tests for sleep apnea and snoring devices into their practice. These practitioners are simultaneously saving hundreds of lives from a horrible sleep epidemic and adding a new revenue stream into their practice. Continue your education with the undisputed authority in comprehensive dental continuing education services at Sleep Group Solutions. Call us toll-free at 1-888-608-4985 to learn more about incorporating ARES screening into your practice. You can even get your hands on an ARES at a special discounted price. Just click here to learn more!