About Sleep Group Solutions
Leaders in Dental Sleep Medicine
About Us
Sleep Group Solutions is a global platform for dental sleep medicine continuing education, in-your-office training, and airway measurement technology known as the Eccovision Pharyngometer/Rhinometer. Established in 2005, SGS is focused on helping dentists establish, grow and scale their dental sleep medicine business by allowing clinicians to readily screen, diagnose, and treat snoring and sleep apnea.  Our solutions have been implemented in thousands of practices worldwide to assist with the sleep-disordered breathing treatment of over a million patients.  SGS Stands alone as the sole provider of a complete dental sleep medicine business solution.
The SGS Dental Sleep Medicine Business Builder Program combines classroom and hands-on education, and ongoing coaching/mentoring with proprietary diagnostic and airway imaging technology to ensure a clinically and financially successful sleep medicine business. With sleep-disordered breathing affecting nearly 1 in 4 of every adult dental patient the sky is truly the limit for your DSM practice and we would love to help you unlock its potential.
The dental treatment of sleep-disordered breathing is experiencing exponential growth and SGS is in a unique position to help dentists capitalize on this huge opportunity. It all starts with education and our initial focus will be to work with your clinical and administrative teams to ensure the program is implemented seamlessly into your existing practice. As your sleep business grows, we will be there to guide you with assistance on medical billing, marketing, and physician referral programs. The first step to learning more would be to attend one of our 2-day in-person seminars offered monthly nationwide. We are the only Dental Sleep Medicine CE provider that offers both lecture and hands-on training with Eccovision airway imaging and home sleep testing technology. Our seminars are taught by some of the industry's most highly credentialed clinicians whom all started at the same 2-day course they are now teaching and who practice what they teach daily.
At SGS, we understand that many dentists and dental practices may not have access to the resources or time needed to attend a 2-day in-person seminar. That's why we offer an array of CE options for dental sleep medicine training, such as customized in-your-office CE programs, a comprehensive online CE course, and FREE CE webinars with various topics each month.
We are the gold standard in Dental Sleep Medicine. Why? Because we have been involved in sleep dentistry educating clinicians and dentists for more than 15 years! We know that success begins with proper evidence-based education. We promote that & much more!
About O.S.A.
Sometimes it's a source of amusement and sometimes it's swept under the rug because mentioning is considered impolite. We are talking about snoring.
Studies show that 25% of people snore on a routine basis and 45% of the population snores every once in a while. Your patients may think it is pretty normal for adults to snore, especially if they grew up hearing one or both of your parents snore. But that's where the issue lies.
Snoring – as widespread as it is – is NOT healthy. In the majority of cases, it is an indication of a severe health problem known as Obstructive Sleep Apnea. 
And the alarming fact is, your patients may not even realize they have sleep apnea, as it generally goes undiagnosed. If your dental patients have ever complained about having snoring issues, it could be because they are experiencing recurrent episodes of sleep apnea while asleep. Their throats could be closing up, preventing them from drawing air into their lungs.
If these episodes last more than 2 minutes, their blood oxygen level could dip dangerously low, jolting their brain out of the apnea. Have you ever just suddenly woke up and don't know why? It's because our brains are wired to get us out of the sleep apnea episode, to save our life.
If your patients are habitual snorers, it could mean they are repeating these horrendous cycles hundreds of times every night, with no clue as to what's going on. The consequences of this include heart attack, stroke, high blood pressure, and even sudden death. Not to mention the perpetual fatigue that comes with having your sleep patterns disrupted every night.
SGS helps you create a thriving sleep practice to help these patients
At Sleep Group Solutions we help dentists interested in creating or growing a dental sleep medicine business within their practice. For more than 15 years SGS has been Educating, Equipping and Supporting dentists and their teams in helping to build hundreds of thriving dental sleep medicine practices nationwide.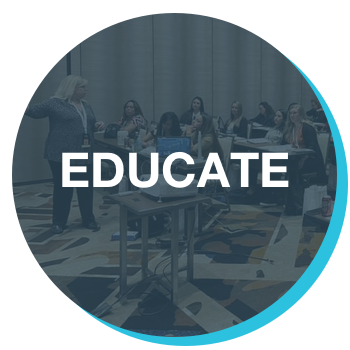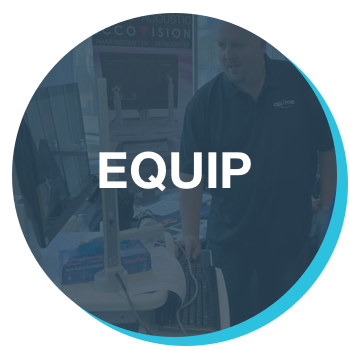 SGS is the only source for a complete turn-key clinical and business solution for dental sleep medicine. Our DSM Business Builder program provides proprietary technology, home sleep testing, physician network, marketing solutions and a concierge medical billing service to ensure your clinical and financial success with sleep.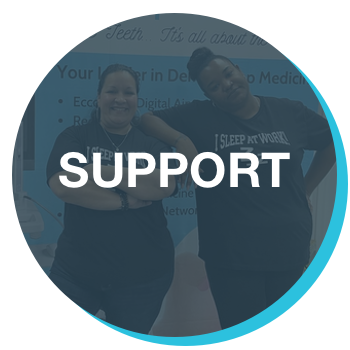 SGS client support services include in-office sleep care coordinator training, Sleep Coordinator certification programs, direct-to-physician marketing, clinical technical support and a "hands-off" medical billing and EMR software solution
Company Profile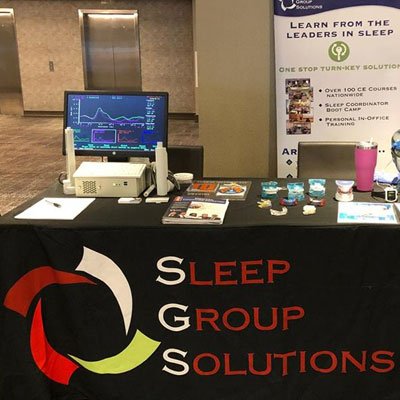 Sleep Group Solutions is a privately held dental & medical sleep medicine education, instrumentation, and in-office training company. Based in Hollywood, Florida, and established in 2005, SGS focuses primarily on dental treatment of snoring and sleep apnea. Rapid growth within SGS and the dental sleep medicine industry has been spurred by the fact that over $4 Billion is spent annually to treat sleep apnea with therapies that are largely unsuccessful and have managed to cumulatively treat less than 1% of the affected patients over the past 20 years. More and more physicians and dentists are seeking out SGS for their sleep needs.
Today, Sleep Group Solutions stands alone as the only provider of a complete suite of solutions. Starting with continuing education courses and in-office training, screening, diagnostic and treatment instrumentation. With over 50 Million people in North America suffering with sleep apnea and less than 0.5% of the dentists currently trained and equipped to offer assistance, we can expect to see continued growth of this field over the next decade. By offering every piece of the education, screening, diagnosis and treatment puzzle, SGS provides a unique position to capitalize on this tremendous growth.
Get Ready to Become an Industry Expert in Dental Sleep Medicine
Want to know more about our dental sleep medicine courses but don't know where to start? Don't hesitate to call our toll-free number at 1-888-652-0571 or drop us a message online.