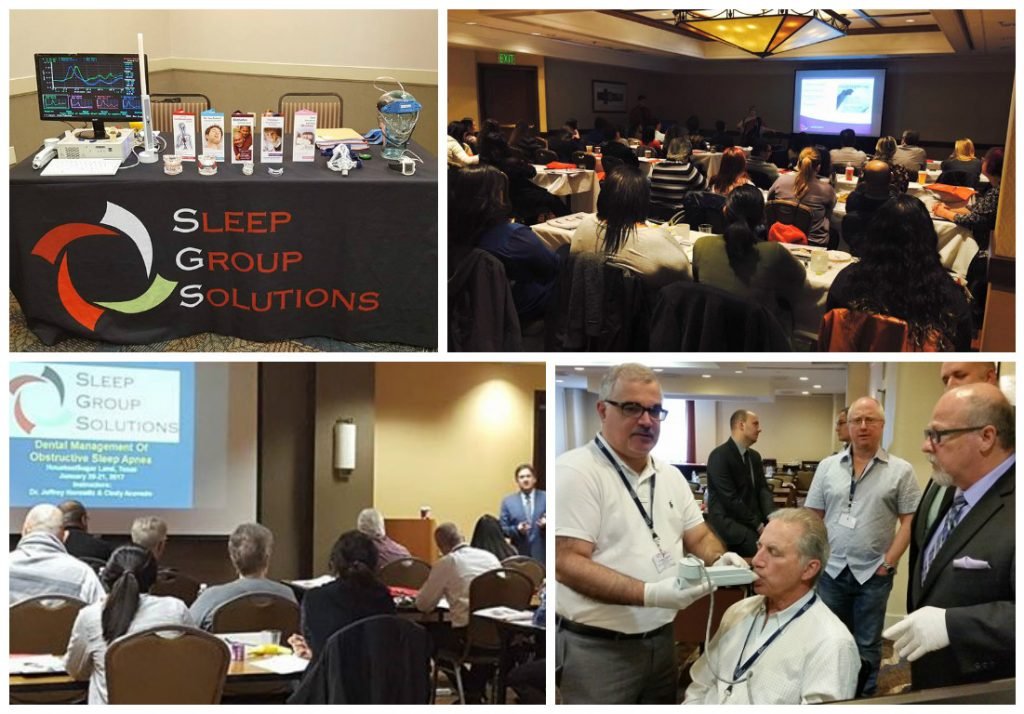 Dental seminars
Sleep Group Solutions Dental Seminars provide dentists with the most up-to-date information, procedures and technology for the screening, diagnosis and treatment of snoring and obstructive sleep apnea in a dental practice. At our dental sleep medicine course you will learn how airway problems often manifest as dental complications that you see in your patients every day. In addition to saving and changing your patient's lives attendees of our dental sleep medicine continuing education course will also learn how to grow a thriving dental sleep medicine practice, receive referrals from physician colleagues and be successfully reimbursed by medical insurance companies. This dental course will fulfill your continuing education credit requirements and focus on a complete spectrum of topics that will ensure your ability to begin implementing this in your practice immediately.
CE course topics will include: signs / symptoms of an airway problem in your existing patients, diagnostic sleep testing, sleep disorders and sleep study review, oral appliance options, bite registration techniques, medical/legal protocols for treatment, documentation as well as the Medicare & medical insurance billing process.
Learn all about a good night's sleep, the stages of sleep and the types of disorders that many of your patients are unknowingly suffering from.
Learn how prevalent sleep apnea is and the incredible need for treatment that exists today around the world. You will better understand the signs, symptoms, and issues that the sleep apnea patient experiences.
You will be trained on a step-by-step appointment protocol to ensure successful diagnosis, case acceptance and reimbursement.
You will be better able to educate your patients and help them identify the important issues from snoring to sleep apnea.
If you suspect you may have a sleep disordered breathing problem you'll have an opportunity to use a home sleep test and then review your results and report the following day as part of the class.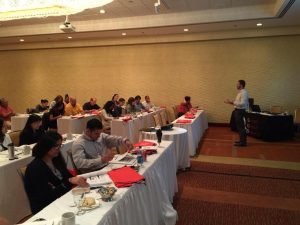 You'll gain a great deal of hands-on experience in the class including working with bite registrations, using a Pharyngometer/ Rhinometer, and working with some of today's most popular oral appliances such as Dorsal and Herbst type devices, CAD-CAM and 3D Printed appliances as well as temporary "boil & bite" types. Your instructor will review all of the major appliances and help you become familiar with pro's / con's of each as well as when one would be indicated for use over another. Your instructor will review a variety of clinical cases each featuring something you are likely to experience when you start helping your own patients with this life saving service. Your instructor and SGS sleep care coordinator are also experts in ensuring you will be paid for your efforts. You'll learn about how to work with medical insurances including Medicare to ensure that you patient gets the befits they need and you are generously reimbursed.
The courses offered at Sleep Group Solutions are taught by the best instructors in the industry. SGS instructors are AADSM and ASBA members, most are board certified diplomats who are very successful with dental sleep medicine in their own practices. These courses are ideal for dentists, hygienists, and orthodontists who desire to improve the health of their patients by treating sleep apnea and related sleep breathing disorders such as snoring, Upper Airway Resistance Syndrome and Obstructive Sleep Apnea (OSA). Today you saw patients suffering from these things, tomorrow you'll see more! It's time to open your eyes to this deadly condition and provide the help your patients need while building a successful and lucrative new service for your practice.
We look forward to seeing you at a course!