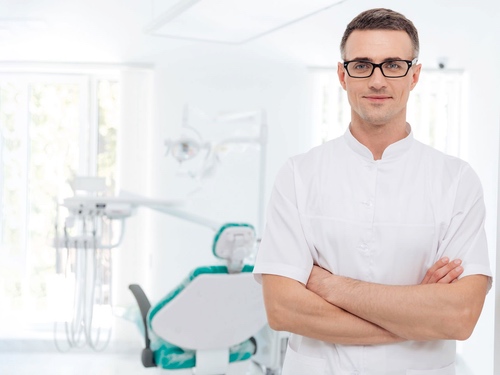 Unlock the Potential of Your Dental Practice with Sleep Medicine
Dental Sleep Medicine is a rapidly growing field, with a significant impact on the lives of patients who suffer from sleep-disordered breathing. As a dentist, you may already be aware of the tremendous opportunity this presents. However, stepping into this domain and achieving success requires not only knowledge but also a well-defined roadmap. In this article, we'll explore Dental Sleep Medicine (DSM) and how a one-day consultation/training with one of our DSM Experts could change your practice and the lives of your patients.
The Rise of Dental Sleep Medicine
In recent years, Dental Sleep Medicine has emerged as a pivotal solution to address sleep apnea and other sleep-related disorders. Approximately one in four adult dental patients suffers from sleep-disordered breathing, highlighting the vast potential this field offers for dental practices. Patients often seek non-invasive alternatives to CPAP machines, and dentists are uniquely positioned to provide these solutions through Dental Sleep Medicine.
In-Office Consultation: The First Step
An in-office consultation is the foundational step to tap into this potential. Here's why it matters:
Education and Training: Dental Sleep Medicine is a specialized field that requires both knowledge and skill. In-office consultations provide dentists and their teams with the essential education they need to understand sleep apnea, its diagnosis, and the available treatment options. This education is a powerful tool that empowers you to offer comprehensive solutions to your patients.
Integration with Your Practice: Implementing Dental Sleep Medicine seamlessly into your existing practice can be a challenge. In-office consultations offer personalized guidance to ensure the program is smoothly integrated into your daily workflow. This includes training your clinical and administrative teams and adapting your practice to efficiently manage sleep patients.
Access to Expertise: In-office consultations are led by experienced clinicians who have successfully navigated the path you are embarking on. They understand the challenges you might face and can provide real-world insights and solutions. These experts offer guidance on medical billing, marketing strategies, and physician referral programs, streamlining your journey into DSM.
Reimbursement Solutions: The best clinical protocols and solutions for your patients are only good if you can be reimbursed for it. DSM is often a dental practice's first foray into medical insurance billing and this is frequently a daunting task. SGS has this completely solved with a pain-free revenue cycle management program where the entire benefits, payment, collections and claim process is handled outside of your office. This enables most patients to receive IN NETWORK benefits for their treatment which means guaranteed consistent reimbursement for your practice. You focus on the best clinical outcomes and leave the rest to us.
The SGS Dental Sleep Medicine Business Builder Program
One of the leading providers of in-office consultations is Sleep Group Solutions (SGS). Their Dental Sleep Medicine Business Builder Program is designed to equip you with the knowledge, tools, and support needed for a successful practice. The program combines classroom and hands-on education, ongoing coaching and mentoring, and proprietary diagnostic and airway imaging technology.
SGS offers a unique advantage by providing both lecture and hands-on training, including Eccovision airway imaging and home sleep testing technology. Their seminars and on-site practice consults are taught by highly credentialed clinicians who have walked the same path and practice what they teach daily.
Flexible Learning Options
Recognizing that every dental practice is unique, SGS offers various continuing education options. In addition to in-person seminars, they provide customized in-your-office CE programs, a comprehensive online CE course, and free CE webinars on various topics each month. This flexibility ensures that even if you have limited resources or time constraints, you can still access high-quality education in Dental Sleep Medicine.
In-office consultations are the gateway to success in DSM. They provide the foundational knowledge, integration support, and access to experts that every dentist needs to thrive in this rapidly growing field.
Take a DSM Test Drive
Not every practice is a perfect fit for DSM.  The next step for your office would be to schedule a consultation with one of our Dental Sleep Medicine Experts to educate your team and experience and see the entire patient protocol from start to finish in your office.
Request your FREE Dental Sleep Medicine In-Office Consultation today!