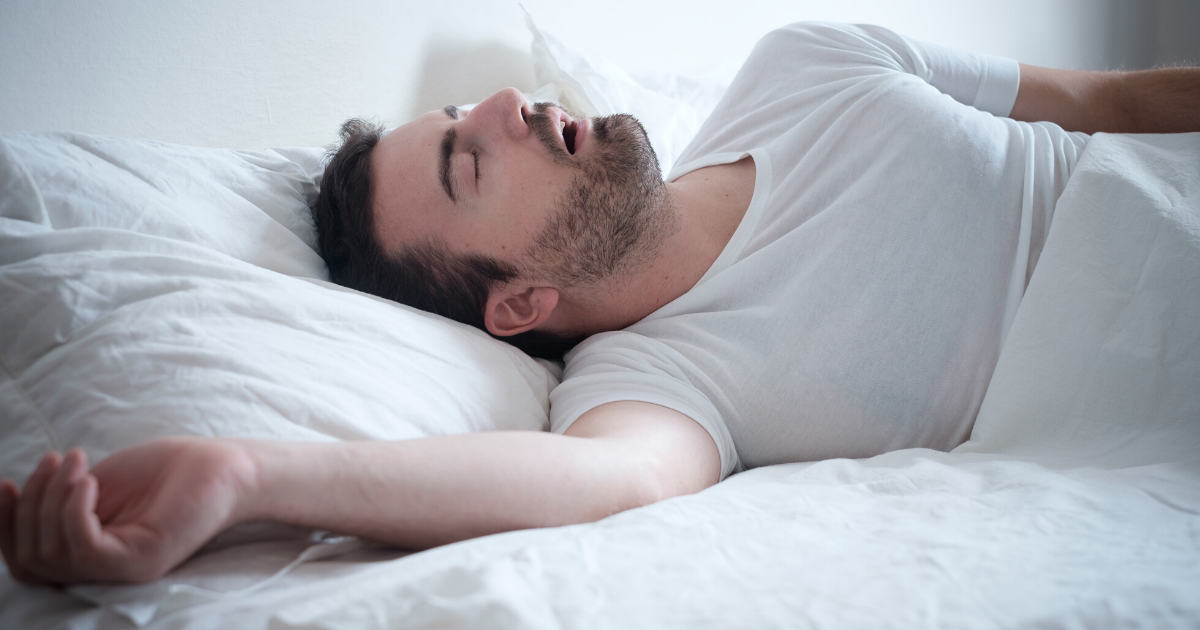 Learn to Treat Snoring With a Dental Sleep Medicine Seminar
Snoring is a difficult enough malady to live with on its own. It's disruptive to your own sleep and that of your partner, and it can leave you exhausted during the day. Dig a little deeper, however, and you will find that a once harmless annoyance can be a symptom of a much larger and pervasive problem called obstructive sleep apnea (OSA), which has its own set of serious potential issues. 
Why "Snoring" Should Always Be Taken Seriously
There's a reason that sleep apnea and snoring have such a close correlation. While asleep, obstructions (hence the name) caused by a number of different factors (including physiology and sleep position) can cause loud breathing during the night. Unfortunately, this also causes irregular breathing and prevents your body from accessing the essential oxygen it needs. 
Now, it's no secret that OSA impacts millions of lives in the USA alone. It also happens to be drastically underdiagnosed. If left untreated, it can be a gateway to a variety of life-threatening comorbidities, such as high blood pressure and diabetes. In fact, it's estimated that around 38,000 people pass away due to heart failure caused by sleep apnea. 
Now, the true danger here is that OSA is notorious for being a self-perpetuating disease, with certain symptoms feeding into one another (such as overeating due to exhaustion) in a self-destructive cycle. 
Treating OSA as a Dental Physician 
The good news is that you, as a dental professional, can do something about OSA. For instance, there are a variety of signs and symptoms that can be detected with a simple checkup, and tools that you can use to help detect "where" exactly the obstruction is and how severe it is. As soon as your patient is given the necessary tools to help treat the underlying causes of OSA, their condition will start to rapidly improve. Energy levels will increase, appetite will return to normal, and their teeth will be saved from ever-present bruxing and nighttime reflux. 
With a little bit of proper guidance, your patient will be well on their way to improving the trajectory of their health for the rest of their lives. In other words, if you suspect something may be wrong when they're in the chair, it can't possibly hurt to ask your patients about their sleeping habits. 
Note: Snoring in children is almost always an indicator of underlying OSA. If the parent of a patient notices that their child breathing heavily or snoring during the night, talk to them about the possibility of pediatric sleep apnea. 
Don't let your patients' suffer in silence with a treatable condition. With the continuing education seminars for dentists that Sleep Group Solutions has to offer, you will gain a better understanding of the signs and symptoms of sleep apnea, and how you can do your part to help treat it. Our speakers are dentists who have all successfully implemented sleep medicine into their own practice and can give you invaluable insight into how this subset of dentistry can improve your business and community's health.  
Save Lives and Stop Snoring With a Seminar from Sleep Group Solutions
Our dental seminars are offered all year and in almost every state. To talk to a representative about where and when a course will take place, give us a call at 1-888-608-4985, or fill out our contact form.