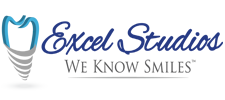 Sleep Group Solutions and Excel Studios Join Forces in San Diego for a Dental Sleep Seminar
The dental sleep medicine and dental continuing education company, Sleep Group Solutions, has teamed-up with Excel Studios for their San Diego Sleep Seminar on October 14-15 at the Hard Rock Hotel and Casino.
(San Diego, CA)  Dental continuing education company, Sleep Group Solutions will be in San Diego on October 14-15, for a two-day Sleep Seminar. The seminar teaches dentists how to screen and treat snoring and obstructive sleep apnea in the dental office.   Sponsoring lab, Excel Studios, will be on hand to discuss their local lab, and services offered.
The full service lab is headquartered in Chatsworth, CA and offers every lab service from removables to implants. Sales and Marketing Director of Excel Studios, Walter Orellana, will be on hand to give a presentation of the dental lab, as well as services offered. "Excel Studios has and continues to be a laboratory for dentists looking for a quality product at a reasonable price whether it's implants, fixed crown & bridge, removable, or cad/cam." says Walter. As their slogan says;  We Know Smiles, and they mean it.
The goal at SGS is to team up with local dental labs for each seminar location. "Having a local contact and resource for our attendees to be able to use and reach out to has brought an extra element to our seminars." Says John Nadeau, Sleep Group Solutions VP. Excel Studios focuses on the artistry needed in creating quality products, talented technician's, un-matched customer service, and uses the latest technology.
In San Diego at the Hard Rock Hotel from 8:00am – 5:00pm both days, dentists can expect to learn an entire sleep protocol. Record taking, screening, insurance billing, home sleep testing, oral appliances and more, will be covered. The dentist and staff members will leave with the necessary tools and foundation needed in a successful Sleep practice.
For more information on the upcoming San Diego Sleep Seminar, go here. To get a sneak peak at Excel Studios, and their dental lab, go here.
About Sleep Group Solutions
Sleep Group Solutions is an airway diagnostic technology company serving the needs of physicians and dentists interested in screening, diagnosing and treating sleep apnea and other upper airway disorders.  Sleep Group Solutions offers the latest screening and diagnostic equipment solutions for patients with allergy, sinus congestion, rhinitis, deviated septum, nasal polyps, snoring and sleep apnea.  SGS offers the most comprehensive dental sleep medicine CE seminars in the industry focused on teaching dentists the protocols needed to make the treatment of snoring and sleep apnea part of their practice.  Sleep Group Solutions offers sleep study interpretation, oral appliances (Norad Boil & Bite, Respire), online directory 1800SleepLab.com and online marketing for CPAP Intolerant patients.  SGS is the manufacturer of the Eccovision Systems Rhinometer and Pharyngometer, and offers Home Sleep Testing devices.  To be a partnering dental lab with Sleep Group Solutions and present during their 2-day lectures, inquire here.