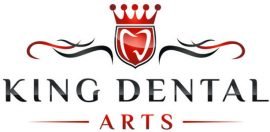 Sleep Group Solutions Will Have King Dental Arts to Speak and Present During the Sleep Seminar in Tennessee
The dental sleep medicine and dental continuing education company, Sleep Group Solutions, invites King Dental Arts to present during the two-day Sleep Seminar on November 4-5th at the Doubletree in Downtown Memphis.
(Memphis, TN)  Dental continuing education company, Sleep Group Solutions and King Dental Arts will be in Memphis on November 4-5th at the Doubletree in downtown. The two join forces to teach dentists about the dental treatment of snoring and sleep apnea.
King Dental Arts is looking forward to introducing their services to the group of dentists and hygienists, during the SGS sleep seminar. "I am very excited to join Sleep Group Solutions for this informative weekend of leaning and share with you how our lab can help your practice." says Dennis King, CDT, TE, the lab owner of King Dental Arts. Mr. King will be on hand to present on services offered and answer any lab related questions. The lab prides itself in offering predictable results, and specializes in full contour posterior crowns and bridges, fabricated with monolithic translucent zirconia.
During the two-day sleep seminar, dentists will learn about implementing a sleep protocol into their existing dental practice. "Sleep is far more easier than general dentistry, and I am excited to tell Memphis dentists all about this niche area of dentistry." Says Dr. Barry Freydberg, the SGS instructor lecturing in Memphis. "I have been involved with Sleep for many years, and having a good dental lab that you know personally, is the way to go for quality products, sleep related or not.
In Memphis, TN from 8:00am – 5:00pm both days, dentists can expect to learn an entire sleep protocol. Record taking, screening, insurance billing, home sleep testing, oral appliances and more, will be covered. The dentist and staff members will leave with the necessary tools and foundation needed in a successful Sleep practice.
For more information on the upcoming Memphis Sleep Seminar, go here. To learn more about King Dental Arts, go here.