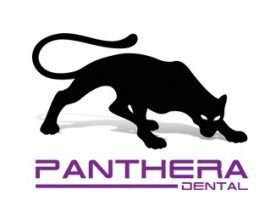 Sleep Group Solutions Seals Big Deal with Panthera Dental
The dental sleep medicine and dental continuing education company, Sleep Group Solutions, signs major promotional agreement with Panthera Dental.  Partnership includes co-marketing efforts and Promotional Alliance.
(Hollywood, FL)  Similar to the Narval Device by Resmed, the anti-snoring appliance by Panthera Dental is a custom fit MAD (mandibular advancement device) retainer.   Sleep Group Solutions, leaders in dental continuing education, will be highlighting the device during their two-day sleep seminars.  The dental sleep medicine company was chosen by Panthera Dental to be the promotional powerhouse behind the brand.
"We [SGS & Panthera] believe that the success of a dental sleep treatment goes not only on the product used but also by the complete experience that the patient and the dentist will live.  Says Bernard Robichaud from Panthera Dental.  "The high-end quality Panthera D-SAD with the expertise of SGS will offer a complete solution for all dentist that want to start in the sleep industry or for specialized sleep dentist that want to increase their market share." The retainer comes with an upper and lower tray, custom fit for each patient's individual needs.  The appliance is unique in that it is made of organic polyamide and homogeneous materials, making it a healthier, non-toxic approach to Oral Appliance Therapy.
With so many oral appliances on the market, it's important for the dentist to be educated on all the various appliances.  The Panthera D-SAD is now at it 3rd generation of design. The cad-cam narval software was created by Jean Robichaud, father of co-founders of Panthera Dental Bernard and Gabriel Robichaud. "We wanted to make this product evolve to a new generation. Our product offers a longer warranty, a more stable and solid rod system and locking mechanism and more option for different design to offer the same appliance for any kind of patients and practice." says Bernard Robichaud.
During the Sleep Group Solutions two-day Sleep Seminar, all oral appliances are covered, with an ample appliance review section of the course.  Where the pro's and con's of many frequently used sleep appliances are discussed, and passed around.  To learn more about the Sleep Group Solutions lecture, go to their website.  To learn more about the Panthera device, explore here.
About Sleep Group Solutions
Sleep Group Solutions is an airway diagnostic technology company serving the needs of physicians and dentists interested in screening, diagnosing and treating sleep apnea and other upper airway disorders.  Sleep Group Solutions offers the latest screening and diagnostic equipment solutions for patients with allergy, sinus congestion, rhinitis, deviated septum, nasal polyps, snoring and sleep apnea.  SGS offers the most comprehensive dental sleep medicine CE seminars in the industry focused on teaching dentists the protocols needed to make the treatment of snoring and sleep apnea part of their practice.  Sleep Group Solutions offers sleep study interpretation, oral appliances (Norad Boil & Bite, Respire), online directory 1800SleepLab.com and online marketing for CPAP Intolerant patients.  SGS is the manufacturer of the Eccovision Systems Rhinometer and Pharyngometer, and offers Home Sleep Testing devices.  To be a partnering dental lab with Sleep Group Solutions and present during their 2-day lectures, inquire here.
17133541