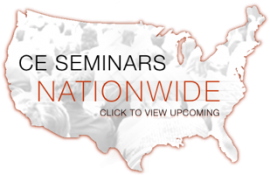 Obstructive sleep apnea and hypoxia linked to progression of NAFLD in obese adolescents
According to a recent article published by News Medical Life Sciences and Medicine, Researchers from the University of Colorado School of Medicine have published a new study showing that sleep apnea worsens non-alcoholic fatty liver disease in obese adolescents.
Shikha Sundaram, MD, MSC, associate professor of pediatrics, and her fellow researchers from the University of Colorado Anschutz Medical Campus studied 36 adolescents with non-alcoholic fatty liver disease (NAFLD), along with 14 lean patients, to assess whether sleep apnea and low nighttime oxygen promoted the progression of the disease. The children eligible for the study were at the Children's Hospital Colorado Pediatric Liver Center between June 2009 and January 2014.
"There is emerging evidence that obesity-related obstructive sleep apnea and intermittent nocturnal hypoxia are associated with progression of non-alcoholic fatty liver disease," said Sundaram, whose study was published online in the Journal of Hepatology this month and appears in the September 2016 issue of the journal.
NAFLD is the accumulation of extra fat in liver cells in people who are overweight and who drink little or no alcohol. It is a disease of epidemic proportions that is increasing worldwide in both adults and children. It is estimated to affect up to 30 percent of the general population in western countries and up to 9.6 percent of all children.
In this study, investigators found that patients with obstructive sleep apnea and hypoxia, which is when the body is deprived of adequate oxygen supply, had more severe scar tissue in their livers than those without sleep apnea and hypoxia, driven by an imbalance of oxidative stress.
By recognizing that sleep-disordered breathing is an important trigger of the stress on the liver, follow-up investigations can focus on whether therapy, such as nighttime continuous positive airway pressure (CPAP), may reduce the harm caused by sleep apnea and hypoxia.
To learn more about helping patients with Obstructive Sleep Apnea, explore a dental continuing education sleep seminar with Sleep Group Solutions.  Learn dental sleep medicine!