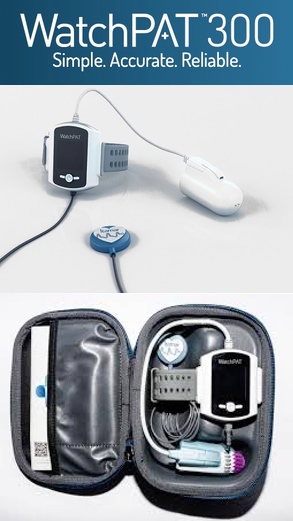 The Watch-PAT 300 is an innovative diagnostic Home Sleep Apnea Test (HSAT) that utilizes the proprietary peripheral arterial tone signal (PAT) to enable simple and accurate obstructive sleep apnea (OSA) testing while avoiding the complexity and discomfort associated with traditional air-flow based systems.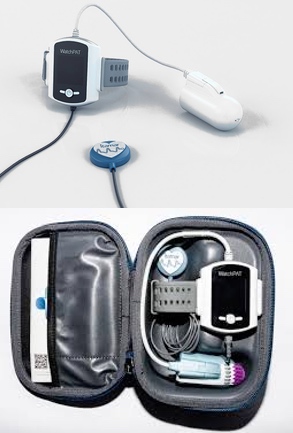 WatchPAT measures up to 7 channels (PAT signal, heart rate, oximetry, actigraphy, body position, snoring and chest motion) via three points of contact.
Within one-minute post study, the raw data is downloaded, and auto-scored report generated with differentiating obstructive and central events, providing an AHI, RDI and ODI based upon True Sleep Time and Sleep Staging.
Simple
3 points of contact
Intuitive design with improved patient comfort
Improved workflow with rapid download time and one-step processing
Accurate
7 Channels with 4 respiratory indices
89% Correlation to PSG1
Accurate diagnosis with true sleep time and sleep staging
Reliable
98% study success rate2
Approved measure in the 2017 AASM HSAT Clinical Practice Guidelines
Scalable cost effective solutions
Central+ Module
Central Sleep Apnea (CSA) identification
Percentage of Cheyne-Stokes Respiration