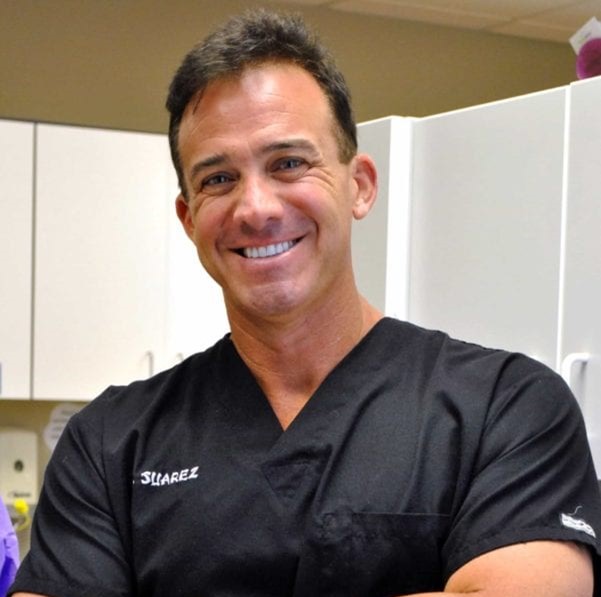 Dr. Gil Suarez SGS Courses
Dr. Gil Suarez was raised in Reno, Nevada where he attended the University of Nevada at Reno on a full tennis scholarship. He graduated with a bachelor's degree in Science.  He continued his education at the University of Maryland -Baltimore College of dental surgery where he earned his Doctor of Dental Surgery degree in 1993. After graduation, Dr. Suarez completed a Hospital residency at the University of Mississippi Medical Center in Jackson, Mississippi.  During residency, he became a published author alongside his mentor, the world-renowned Oral Pathologist, Dr. Sigurd Krolls
Dr. Suarez returned to Nevada in 1994 and began his private practice in Las Vegas, where he has had successfully practiced for 27 years.  In 2004 he attended his first sleep apnea seminar at a Sleep Group Solutions course in California and started implementing Sleep Medicine into his dental practice.  In 2019 he sold his successful dental practice to open Las Vegas's first "Sleep Only" Practice- Snoring and Sleep Solutions of Nevada.
In 2021 he was awarded his Diplomate by the American Sleep and Breathing Academy ( ASBA), as is now part of the NFL Players Association medical  team working alongside top many amazing medical professionals
Dr. Suarez presently works with the top Pulmonologists, ENT, and Cardiologists in Southern Nevada to coordinate treatment for patients with Obstructive Sleep Apnea
When not working and helping patients, Dr. Suarez loves spending time and traveling with his two teenage children, Sofia and Nico.
He enjoys snowboarding, scuba diving and has a passion for yoga, boot camps, weight training, and is always living a healthy lifestyle.