New Website Launching in Dental Sleep Medicine Education Inspire More Dentists to Treat Snoring and Sleep Apnea Patients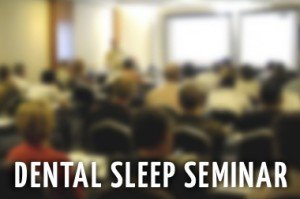 Dental Sleep Medicine Education Company, Sleep Group Solutions, redesigns website to create a more user-friendly and interactive approach to dental sleep medicine education, instrumentation, and in-office training.  New site, www.Sleepgs.com launches Thursday November 20, 2014.  

For nearly ten years, Dental Sleep Medicine education company, Sleep Group Solutions has successfully trained many Dentists from around the world on properly implementing a Dental Sleep Medicine protocol.  A new website launch this week will create a platform for dentists to easily learn about their role is treating patients for sleep apnea, as well as many other interactive features including, upcoming seminars, free webinars, and educational videos.
Pioneers in Dental Sleep Medicine Education, instrumentation, and in-office training,  Sleep Group Solutions offers the industry's most comprehensive selection of CE seminars, approved by the AGD/PACE organization.  The new WordPress website will allow a more user friendly experience, with intuitive navigation and more advanced features.  "We are very excited to reveal our new website."  says SGS Vice President,  John Nadeau. "The revamp will come with many new advanced features including an interactive seminar calendar, where the dentist can easily register, and also learn more about the area around the seminar location."  dentists can view an interactive map of the seminar location, with nearby restaurants and landmarks.  "We wanted to create a richer seminar experience, including exploring what the city has to offer in walking distance of the lecture."
More functionality of the website includes a section on dentists doing Sleep.  The user, either a dentist, or a patient, can look up their state, city, and even zip code to see who's treating patients for snoring and sleep apnea.  The user can select a dentist and learn more about their practice and location.  Fresh new landing pages allow for easy and interactive bits of information on dental sleep medicine, course information, and even attendee testimonials.  New videos on all things related to sleep apnea are hosted in the videos section, and are free of charge.  A section of free CEU's are also available, where dentists and hygienists can register for various online CE opportunities and webinars.  Subscribing to sleep related news and updates has never been easier on the home page, as well as connecting to their social media platforms. 
Check out the revamped website, www.Sleepgs.com.
About Sleep Group Solution
Sleep Group Solutions is an airway diagnostic technology company serving the needs of physicians and dentists interested in screening, diagnosing and treating sleep apnea and other upper airway disorders.  Sleep Group Solutions offers the latest screening and diagnostic equipment solutions for patients with allergy, sinus congestion, rhinitis, deviated septum, nasal polyps, snoring and sleep apnea.  SGS offers the most comprehensive dental sleep medicine CE seminars in the industry focused on teaching dentists the protocols needed to make the treatment of snoring and sleep apnea part of their practice.  Sleep Group Solutions offers sleep study interpretation, oral appliances (Norad Boil & Bite, Respire), online directory 1800SleepLab.com and online marketing for CPAP Intolerant patients.  SGS is the manufacturer of the Eccovision Systems Rhinometer and Pharyngometer, and offers Home Sleep Testing devices from Watermark Medical.