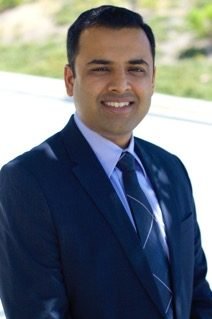 Sleep Group Solutions add ABDSM Diplomate Dr. Srujal Shah to Roster of Dental Sleep Medicine Instructors
The dental sleep medicine and dental continuing education company grows instructor list to 14, with latest instructor Dr. Srujal Shah, set to instruct the Sacramento course in September 2016.
(Hollywood, FL)  Sleep Group Solutions is pleased to introduce Dr. Srujal Shah as the latest instructor for their two-day dental sleep medicine seminars. Dr. Shah's first SGS lecture will be held in Sacramento, California, on September 30 – October 1, 2016 at the Doubletree by Hilton in Sacramento.
"We are very proud of our dental sleep medicine CE programs and in-office training. We strive to deliver the best and most up-to-date information available in our CE seminars and in-office training." Says John Nadeau, SGS Vice President.  "By working with great practitioners like Dr. Shah and our other instructors we have an unparalleled team of wet-finger dental sleep medicine experts with hundreds of years of combined experience."
This instructor addition grows the SGS team to 14 clinical instructors, six of whom have taken steps to be credentialed as Diplomates with the American Board of Dental Sleep Medicine. "This is truly the best team in the industry and we look forward to growing our educational offerings even more in 2017." Says Mr. Nadeau.
A San Jose native, Dr. Shah's earned his Doctor of Dental Surgery degree from the University of Southern California School of Dentistry. "I am excited to give back to the SGS program that gave me the education and skills that have helped me build a successful dental sleep medical practice." Says Dr. Shah. His practice is limited to the treatment of sleep disorders and snoring, and he is the President of Spark Sleep Solutions with five locations in the Bay Area. "Transitioning my practice to 100% sleep medicine and improving my patient's quality of life, is the best thing that could have ever happened to me." Working with oral appliances felt like a natural integration in Dr. Shah's career between dentistry and his background in engineering.
For more information on the Sleep Group Solutions continuing education for dentists, please log on here.