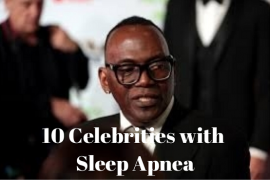 10 Celebrities with Sleep Apnea
It's estimated that around 18 million Americans suffer from obstructive sleep apnea, and chances are that you personally know someone with some form of the sleep disorder. Of course, those 18 million include people outside our own familial and social circles, and celebrities and sports stars are by no means immune to it (in fact, the condition may have even been the eventual cause of Carrie Fisher's death). No matter how mighty they may be in the public eye, famous people are, after all, only human. They need sleep like the rest of us!
Below are only some examples of celebrities' whose somnambulant habits were an indicator of something more severe, and how they wound up approaching their condition.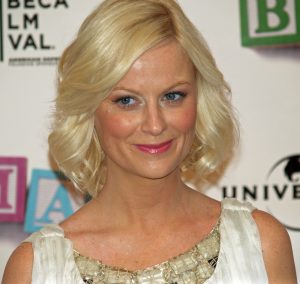 1- Amy Poehler
Emmy nominated comedian and Saturday Night Alum Amy Poehler was diagnosed with Obstructive sleep apnea after finding herself perpetually exhausted since her pregnancy (incidentally, pregnant women are fairly susceptible to developing OSA). She has reportedly started feeling much better since her diagnosis with the regular use of a CPAP.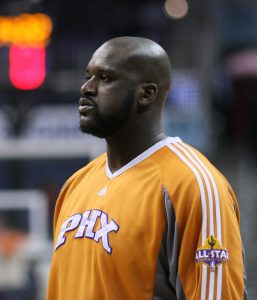 2- Shaquille O'Neal
Towering at 7' 11" and at over 300 lbs, this guy may be the least shocking of the bunch as someone who would contract sleep apnea, demonstrating many of the classic physical attributes of someone who would be susceptible to it. He eventually sought out a diagnosis at the Harvard Medical School's Division of Sleep Medicine, where he was diagnosed with a moderate form of OSA. He has since produced a video in association with the Harvard Medical School about his journey from diagnosis to treatment and is now managing the condition with a CPAP.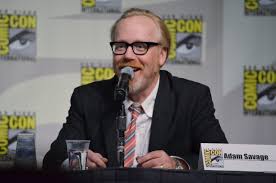 3- Adam Savage
MythBusters co-host, editor in chief of Tested.com, and internet darling Adam Savage lost 30 pounds and had most of the negative effects of the sleep disorder clear up after seeking treatment. He has since been very publicly open on the positive health impacts that CPAP treatment has brought him.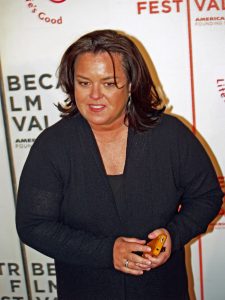 4- Rosie O'Donnell
According to her sleep test readings, she had some 200 apneic episodes a night! Unsurprisingly, she suffered a heart attack in 2007, which wound up being the catalyst for treatment. As with many people seeking diagnosis, she felt too uncomfortable taking a sleep test at a clinic, and so opted to have one at home. She reportedly took too treatment like a fish to water, with her first night on a CPAP yielding great results! Since then, she has since done good work on bringing awareness to the condition by discussing her diagnosis and treatment on The View.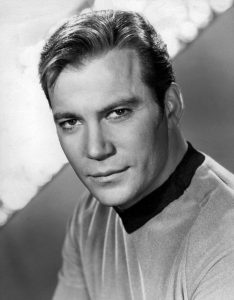 5- William Shatner
Cultural icon and Shakespearian trained actor, he has since sought treatment for his diagnosis and is still going strong and taking rolls at 86!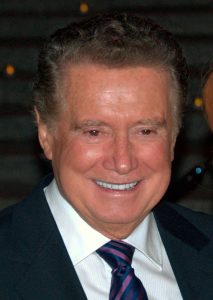 6- Regis Philbin
The former host of Who Wants to be a Millionaire also went on The View and spoke about his experience being diagnosed with OSA (only seeking help after a bunch of complaints from his wife about the snoring, naturally) and is currently using a CPAP machine to manage his condition. Before treatment, the Emmy award winning host was plagued by heart conditions that have forced him to go through several bypass surgeries.
7- Herm Schneider
As a successful Chicago White Sox head trainer since 2010 and having over 30 years of experience in the MLB, this man is known for being a staunch defender of the physical health for both himself and his team. This is evidenced by the fact that one of his many claims to fame is having the lowest record of injured players in the league. Since his diagnosis, he has been a wonderful advocate for sleep apnea awareness and CPAP usage.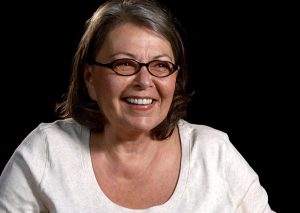 8- Roseanne Barr
Comedian and TV host Rosanne Bar documented her journey from diagnosis to treatment on her reality show Rosanne's Nuts, where she filmed her experience at a sleep clinic. After taking a home sleep test, she sought treatment by both using a CPAP and undergoing surgery for her nose.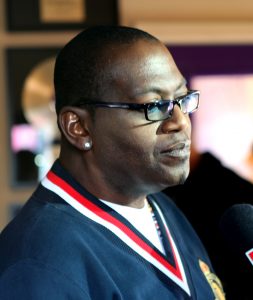 9- Randy Jackson
This American Idol Judge and musician had a lucky break when he was diagnosed with type-2 diabetes, subsequently revealing that he had sleep apnea. He has since had a gastric bypass surgery, reducing his weight (likely making his condition easier to manage and less severe) and now manages the sleep disorder with regular CPAP treatments.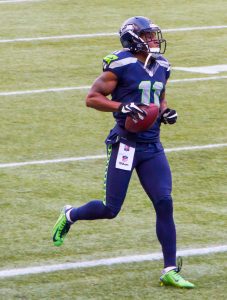 10- Percy Harvin
The famed wide-receiver for the Florida Gators sought treatment in 2010 after a migraine episode caused him to be carted off the field mid-game. He was soon diagnosed after a hospital stay, with his sleep test showing that his heart stopped beating EIGHT TIMES for up to ten seconds at a time throughout the night. His migraines have reportedly subsided since treatment.
*This is an informational piece of content. No person or persons listed above has endorsed Sleep Group Solutions or our products and we have no intention of implying as such.
Sources utilized for piece:
https://slate.com/culture/2018/03/the-new-roseanne-trailer-has-familiar-faces-familiar-places-and-a-horrifying-sleep-apnea-mask.html
www.findatopdoc.com/Healthy-Living/20-Celebrities-Diagnosed-with-Sleep-Apnea
http://healthysleep.med.harvard.edu/sleep-apnea
http://amatranscripts.com/ama/adam_savage_2016-03-03.html