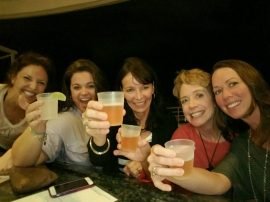 Sleep Group Solutions Announce 2017 Dates for Staff-Only Lecture, The SGS Boot Camp
Staff Members are encouraged to attend the Sleep Group Solutions two-day lecture focusing on successful treatment for Obstructive Sleep Apnea. Lecture opportunities in March, May and October.
(Miami, FL)  Due to increasing success and attendance in the Sleep Group Solutions boot camp in 2016, SGS will offer the two-day lecture for staff members in 2017 as well. Staff members can attend the lecture in either Ft. Lauderdale, Florida at the SGS headquarters, or in Las Vegas. Dates are set in March, May, and October.
"Dental Sleep Medicine is very staff driven," says Rebecca Layhe, Director of the SGS Boot Camp Program.  "This is an exciting and new field of patient care." Rebecca serves as the program consultant, coaching teams to achieve their goals as Dental Sleep Medicine specialists.
A video created about the boot camp describes Mrs. Layhe's passion toward patient care, community education, lecturing and presenting information about sleep disordered breathing and Dental Sleep Medicine to the public. Future attendees can also view the video to see what to expect during the lecture, as well as a few topics covered.
The Sleep Group Solutions Boot Camp is built around supporting staff members involved in DSM screening and treatment.  The program will provide a two-day, hands-on training dedicated to their particular roles in snoring and sleep apnea screening and treatment, as well as oral appliance therapy.
The two-day program will focus on patient care, team coordination, case creation and presentation, insurance billing and collections.  The program also offers an array of expert speakers, which will be announces soon. All SGS clients are able to register their office for the program.  The rate is $99.00 per staff member, and 16 CEU's will be issued after the course.
2017 Boot Camp Dates:
March 17-18, 2017 (In Ft. Lauderdale, FL)
May 12-13, 2017 (In Ft. Lauderdale, FL
October 20-21, 2017  (In Las Vegas, NV)
For more information on the program, or to register your office staff, contact SGS Client Relations at 954-606-6960 or 888-608-4745.
About SGS Boot Camp
SGS Boot Camp is a training course for dental office staff to learn how to screen patients, how to network, and create marketing relationships, how to talk to patients about Sleep Apnea and how to have everyone on the same page to help the dentist have a successful sleep practice.  16 ceu and lunch provided.