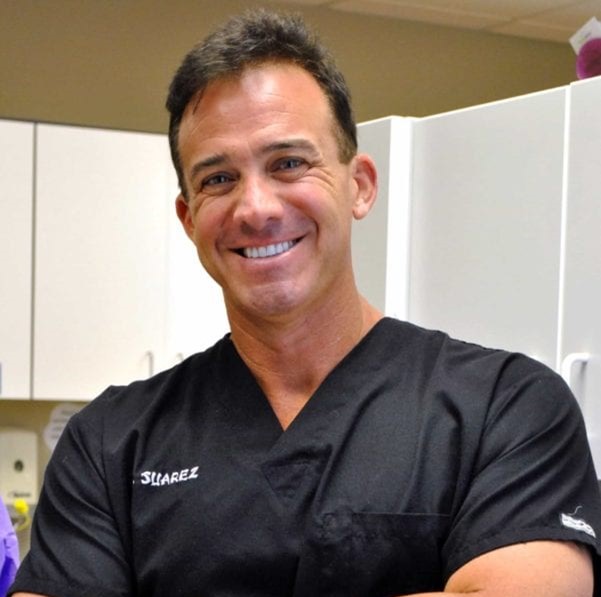 Dr. Gil Suarez SGS Courses
Dr. Gil Suarez was raised in Reno, Nevada where he attended the University of Nevada at Reno on a Full Tennis scholarship. He graduated with a bachelor's degree in Science. He continued his education at the University of Maryland- Baltimore College of Dental Surgery where he was awarded his Doctor of Dental Surgery degree is 1993, he received the distinguished Oral Medicine award of his graduating class. After graduation, Dr. Suarez completed a Hospital residency at the University of Mississippi Medical Center in Jackson, Mississippi. During his residency, he became a published author alongside his mentor, the world renowned oral pathologist, Dr. Sigurd Krolls.
Dr. Suarez returned to Nevada in 1994 and began his private practice in Las Vegas, where he has successfully practiced for 19 years. He continues to expand his knowledge by attending advanced courses in Endodontics, Laser dentistry, cosmetic dentistry, implants, and sleep apnea. Dr. Suarez is presently working with pulmonologists, cardiologists, neurologists, and E.N.T. specialists in the coordinated treatment of sleep apnea patients.
Dr. Suarez enjoys spending time and traveling with his two children, Sofia and Nico. They are involved with little league baseball, basketball, football and girls softball. Dr. Suarez enjoys weightlifting, yoga, kettlebell training, and has a passion for snowboarding and traveling.