Whether this is your first foray into Dental Sleep Medicine or you've had a few false starts, our courses are the next step you need to THRIVE in Dental Sleep Medicine.  Don't just take our word for it.  We've educated over 11,000 clinicians across the country.   The numbers don't lie.
Our 2 day dental sleep seminars give you the education you want to take action you need. Sure, you'll learn a lot. So will your team.  But most important, you'll have a clear map about what you need to do next, to take action to identify more patients, move them along the proper diagnostic pathways, efficiently and effectively treat them, and realize increased production. 
No matter where you are in the U.S., we have a dental sleep seminar near you this year.  Don't sleep on Dental Sleep Medicine one more night. Your patients need you.
Check out our list of dynamic courses presented by dynamo speakers that are actively treating sleep patients in their own practices.  We'll have fun.  We'll learn from each other. We'll all be better for it. 11,000 clinicians and over 100,000 patients.  You're next.
Register today below↓️.

DATE/TIME
January (01/19/2018 - 01/20/2018)
9:00 am - 5:00 pm

LOCATION
Providence Biltmore
11 Dorrance St
Providence, RI, 02903
Note: Location may be subject to change.
COURSE DESCRIPTION/AGENDA
This is a MUST attend for any dental office that is looking to implement a Sleep Protocol, or learn how to increase existing Sleep revenues.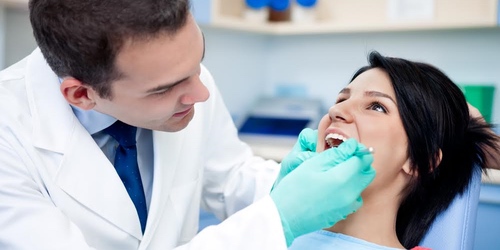 Dental Sleep Medicine Business Builder Program
Doctor congratulations on considering this education experience for you and your team. At the course our expert instructor will speak to their experiences and introduce how to not only succeed clinically with sleep but also financially. Courses that focus on appliances or medical billing fall short because they are focused on one aspect of a complete dental sleep business. In our course we will work with you to set goals and benchmarks for your practice while mapping out a 12 month path to incredible success in dental sleep medicine. We look forward to meeting you at this seminar and being your guide to becoming a clinically and financially elite dental sleep practice.
Online Pre-Seminar
Upon registration you'll be given immediate access to the Online Pre-Seminar material. This pre-requisite class (2-3hrs) helps ensure all attendees have solid foundational knowledge necessary to get the most out of the live seminar. Please ensure that all doctors and team members attending the live course also watch the pre-requisite material.
Day 1
● Know your enemy – OSA review
● Disease prevalence in your practice
● $20,000 Sleep Screening Challenge
● The step-by-step protocol
● OSA diagnostics, sleep tests, airway analysis
● Hands-on airway testing/screening
● Prep Home Sleep Tests for select course attendees
● Your 12 month sleep journey
Day 2
● Download and review previous night's sleep studies and reports
● Master the case presentation
● Hands-on sleep records, Pharyngometer "airway bite"
● The good, the bad, the ugly – Appliance options
● Marketing your sleep practice
● Want a robust physician referral network?
● Stay organized – sleep practice management solution
● Getting paid by private insurance & Medicare
The Madow Brothers Are Changing The World of Sleep Dentistry
Sleep Dentistry Made Simple!
If you are interested in growing your practice,
this is the course you have been waiting for!
You Will Learn:
✓ Why treating sleep apnea could be the best "hidden income producer" of your career!
✓ Why you don't need to get involved in the medical insurance maze to be properly reimbursed (and paid well)!
✓ How to eliminate all of the roadblocks (referring to physicians, sleep clinic studies, etc.) that you may have heard about!
✓ An easy technique to use CPAP failures to your advantage!
✓ Which appliances work best for which patients – demystified!
✓ One phrase to say that will have your patients begging to refer their spouses or partners!
✓ Incredibly cost-effective marketing that fills your schedule!
✓ How to pull sleep patients right from your own practice with one simple question!
✓ And so much more!
---
Of course we are all looking for ways to grow our practices, but too often we chase a "Magic Bullet" that involves expensive equipment, difficult clinical techniques, taking courses to learn services that patients don't really need or want, and a big lease payment on hardware that is collecting dust.
Forget all of that stuff. It is time to start treating something that:
Impacts over 50 million American adults
Can easily and predictably be done in your dental practice
Negates the need for new patients – they are waiting for you right in your own office
Is undiagnosed 80% of the time
Can save lives and seriously grow your practice
But before you say that treating sleep apnea, snoring, and sleep disorders is "not for me!" –please keep reading!
Why?
Up until now (just like orthodontics was twenty years ago), treating sleep apnea and snoring has been mysterious, difficult to navigate, and frustrating. It sounded good on the outside, but in reality it just didn't work out.
Well, that's all about to change with "Sleep Dentistry Made Simple!"
You see, treating sleep apnea patients in your practice doesn't have to be mysterious and unpredictable. It doesn't have to cause you stress.
This brand new full two-day course guides you easily and logically from A to Z. There is nothing else like this in dentistry!
Yes, sleep dentistry is FINALLY being made SIMPLE!
In "Sleep Dentistry Made Simple" you will learn:
A foolproof way to submit for medical insurance reimbursement!
How to keep the patient in your practice without sending them to a sleep clinic or physician!
A five-question test to see if your patient may be a candidate for treatment!
Incredible marketing ideas to keep the new patients coming!
What to say to patients to generate tons of referrals!
And much more!!
Actually, there is so much more! When you leave "Sleep Dentistry Made Simple," you will be able to start treating patients the very next day!
Okay – time to get out your calculator!
It is estimated that at least 25% of American adults have some form of sleep apnea. 80% are undiagnosed, and of those that ARE diagnosed and treated, over half cannot tolerate their CPAP!
How many patients do you see each day? The typical fee for a sleep apnea case is well over $2000; in many cases much more!! It's frequently covered by insurance. Are you doing the math here?
But even better than the financial rewards, treating sleep apnea saves lives (and marriages!). This condition leads to an increase in heart disease, hypertension, diabetes, motor vehicle accidents, and decreased productivity at work or school. Seeing a patient with renewed energy, better health, and mental clarity is an amazing thing!! As dentists, we are on the front lines of sleep apnea prevention!
"Sleep Dentistry Made Simple" is a two-day hands-on course designed to fully educate as well as share every single secret with you. Unfortunately, that's where the other courses leave you short changed.
They leave you puzzled.
And mystified.
You don't know where to go next.
It's time to remove the mystery and difficulty associated with treating this problem!
You will learn the causes of sleep apnea, how to easily screen patients for the disease, the best treatment modalities, and how to properly and accurately prescribe and adjust appliances. You'll be confident and ready to begin!
So what do you think? Are you ready to make sleep dentistry a huge part of your practice? Do you want to provide a highly needed (and profitable!) service that will set you apart from the rest? Would you like to have sleep dentistry truly demystified?
If you answered YES to even one of the above questions
it's time to sign up for "Sleep Dentistry Made Simple!"
"Sleep Dentistry Made Simple" will be held in Northern Virginia on January 19th and 20th, 2018 and the class size will be intentionally kept small.
Please mark your calendar, decide who you are bringing, and sign up now to avoid a sellout!
Who will be teaching you?
One of the best sleep dentistry instructors in the world!
Are you ready to meet him?
DR. DAMIAN BLUM
Voted one of "America's Top Dentists," Dr. Blum has lectured over one hundred times all over North America on the topic of sleep apnea. He has developed protocols that are being used internationally, and is considered to be a foremost expert on the topic. Damian is on the forefront of utilizing the latest techniques and technology to treat sleep apnea, and is sought after frequently for his expertise and knowledge.
As a founding Member of the American Academy for Oral Systemic Health, member of the International Academy of Oral Medicine and Toxicology; active member of the American Academy of Physiological Medicine and Dentistry, member of the Academy of Clinical Sleep Disorders Disciplines and more, Dr. Blum is one of the most knowledgeable and recognized dental sleep medicine experts in the world.
But don't let the academic expertise scare you – Dr. Blum has an incredible talent for enlightening and teaching dentists of any level – from beginner on up!
So what do you think? Are you ready to learn how to not only treat sleep apnea patients but erase the mystery involved?
"Sleep Dentistry Made Simple" is the course where the confusion is eliminated! Everything you need to know will be covered, and you will be provided with all the resources you need to incorporate sleep dentistry into your practice!! It is NOT like the "other" courses out there!
---
What: The Madow Brothers present "Sleep Dentistry Made Simple!"
When: January 19th and 20th, 2018
Where: Northern Virginia
Holiday Inn
45425 Holiday Dr.
Sterling, VA 20166
CE: 12 hours of CE credit will be provided
Cost: Just $997 for the first participant, $697 for additional attendees from the same office. (You will get that back on your first case!!)
The tuition has intentionally been kept low, so don't wait – a sellout is anticipated!!
---
See you at "Sleep Dentistry Made Simple!"
P.S. Remember – you are the first to hear about this! Please mark your calendar and sign up NOW to avoid a sellout.