Whether this is your first foray into Dental Sleep Medicine or you've had a few false starts, our courses are the next step you need to THRIVE in Dental Sleep Medicine.  Don't just take our word for it.  We've educated over 11,000 clinicians across the country.   The numbers don't lie.
Our 2 day seminars give you the education you want to take action you need. Sure, you'll learn a lot. So will your team.  But most important, you'll have a clear map about what you need to do next, to take action to identify more patients, move them along the proper diagnostic pathways, efficiently and effectively treat them, and realize increased production. 
No matter where you are in the U.S., we have a seminar near you this year.  Don't sleep on Dental Sleep Medicine one more night. Your patients need you.
Check out our list of dynamic courses presented by dynamo speakers that are actively treating sleep patients in their own practices.  We'll have fun.  We'll learn from each other. We'll all be better for it. 11,000 clinicians and over 100,000 patients.  You're next.
Register today below↓️.

DATE/TIME
July (07/23/2021)
9:30 am - 5:00 pm

LOCATION
Hyatt Regency Scottsdale Resort and Spa at Gainey Ranch
7500 E. Doubletree Ranch Road
Scottsdale, Arizona, 85258
Phone:
(for hotel reservations only)
Note: Location may be subject to change.
COURSE DESCRIPTION/AGENDA
This is a MUST attend for any dental office that is looking to implement a Sleep Protocol, or learn how to increase existing Sleep revenues.
Join SGS at The Sleep and Wellness Conference for this One-Day Bootcamp. The Sleep Group Solutions Boot Camp is built around supporting dental team members involved in DSM screening and treatment. This program provides a one-day, hands-on training dedicated to their particular roles in snoring and sleep apnea screening and treatment, as well as oral appliance therapy. The one-day program focuses on patient care, team coordination, case creation and presentation, marketing, insurance billing, and collections and will provide the necessary educational requirements to earn your Dental Sleep Coordinator Specialist "Certification". Sending your staff to this course is a no-brainer; the amount of productivity it will bring to your office is priceless.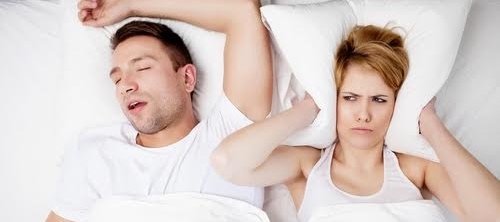 1 in 4 adults suffer from sleep apnea.
Sometimes it seems like the only thing more prevalent than sleep apnea is courses for dentists that want to incorporate dental sleep medicine into their practices. What should you do then?  How can you ensure the course you register for will give you the information you need to get informed and get going? How about following in the footsteps of more than 11,000 of your colleagues that have learned to implement Dental Sleep Medicine at one of our previous seminars?
SGS is excited to announce our course offerings for you.  During these events our world-class experienced Dental Sleep Medicine clinicians will guide you and your team through the following:
Day 1
● Sleep 101 – sleep stages, disorders and the need for sleep apnea treatment
● Sleep apnea symptoms/clinical issues
● Improving Case Acceptance - Treating snoring and sleep apnea in a dental office.
● Prepare overnight home sleep study for select course attendees
● Hands on with Pharyngometer / Rhinometer for airway testing
● Working with Sleep Physicians and Building relationships with local MD's
Day 2
● Download previous night's Home Sleep Tests study and review study data and sleep report with class
● Dental Sleep Medicine step-by-step protocol flow chart
● Oral Appliance Pro's & Con's: Dorsal, Herbst, EMA, TAP, Panthera, and SomnoMed
● Case presentations and How to Market a Sleep Practice
● Review of the latest codes, fees, procedures with medical billing and Medicare.
SGS One-Day Boot Camp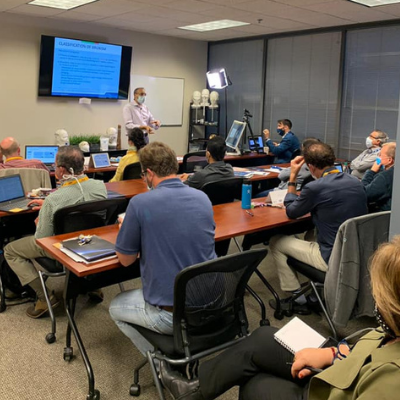 Taught by Certified Sleep Coordinator Specialist Rebecca Layhe.
Become an integral part of the interdisciplinary dental sleep medicine team.
This course is designed for the dental office auxiliary and clinical team members.
Do you know that 80-90% of adults with OSA remain undiagnosed? Or that 1 in 4 of your patients is already suffering from OSA? Or that over 50% of children diagnosed with ADHD suffer from sleep apnea? Do you know about the ASBA-approved alternatives to CPAP? Most importantly, do you know that as a clinical staff member, you are in a unique position to recognize the signs and symptoms of Obstructive Sleep Apnea (OSA) because of the time you spend with each patient on a regular basis.
Rebecca Layhe has worked in the medical field for over 20 years. She has experience in dental and medical practice management, as well as in medical billing, coding, transcription, and is a medical language specialist. She has extensive marketing experience and has worked recently developing the leading dental sleep medicine practice in Arkansas. She has a passion for education and marketing, lecturing regularly on the role of Dental Sleep Medicine in the treatment of sleep apnea.
Rebecca's experience in the medical and dental fields allows her to understand the intricacies of integrating medical therapies and billing into dental practice. As the leading dental sleep medicine consultant in Arkansas, she has a balanced understanding of business management, team building, and sleep medicine practice development.
Rebecca is passionate about whole patient care and understands that sleep apnea has become one of our nation's leading health crises. Dental medicine and Sleep medicine work beautifully together to help save lives and improve the health and well-being of our patients.