Whether this is your first foray into Dental Sleep Medicine or you've had a few false starts, our courses are the next step you need to THRIVE in Dental Sleep Medicine.  Don't just take our word for it.  We've educated over 11,000 clinicians across the country.   The numbers don't lie.
Our 2 day dental sleep seminars give you the education you want to take action you need. Sure, you'll learn a lot. So will your team.  But most important, you'll have a clear map about what you need to do next, to take action to identify more patients, move them along the proper diagnostic pathways, efficiently and effectively treat them, and realize increased production. 
No matter where you are in the U.S., we have a dental sleep seminar near you this year.  Don't sleep on Dental Sleep Medicine one more night. Your patients need you.
Check out our list of dynamic courses presented by dynamo speakers that are actively treating sleep patients in their own practices.  We'll have fun.  We'll learn from each other. We'll all be better for it. 11,000 clinicians and over 100,000 patients.  You're next.
Register today below↓️.

DATE/TIME
December (12/01/2017 - 12/02/2017)
8:00 am - 5:00 pm

LOCATION
TBD – Des Moines
TBD
Des Moines, IA, 00000
Note: Location may be subject to change.
INSTRUCTOR
See Description
TYPE
COURSE DESCRIPTION/AGENDA
This is a MUST attend for any dental office that is looking to implement a Sleep Protocol, or learn how to increase existing Sleep revenues.
Taught by Board Certified ASBA Instructors
Dr. Kevin Mueller DMD and Dr. Rudi M-Ferrate MD, – Board Review Course for ASBA Diplomate Certification
The American Board of Sleep and Breathing (ABSB) is an independent organization that provides a Diplomate designation for dentists who provide evidence of knowledge and skill in the provision of oral appliance therapy for sleep and breathing disorders.
The American Board of Sleep and Breathing (ABSB) is a collective of physician, dentist and sleep technician contributors who provide their expertise and experience in developing and applying testing/evaluation of dentists seeking recognition for their education in sleep medicine and their expertise in provision of oral appliance therapy for sleep and breathing disorders.
The mission of the ABSB is to provide physician colleagues and the public with knowledgeable and skilled dental practitioners in the field of sleep medicine through the process of Diplomate designation.
The ABSB developed as an independent entity from the American Sleep and Breathing Academy. Diplomate status with the ABSB does not represent a specialty in medicine or dentistry, nor does it grant or imply any legal qualification, privilege or license to practice. Instead, it recognizes those dentists, licensed by law in their state, who have met the ABSB guidelines.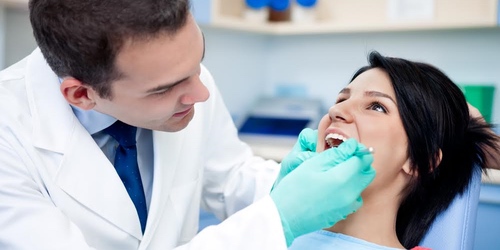 Dental Sleep Medicine Business Builder Program
Doctor congratulations on considering this education experience for you and your team. At the course our expert instructor will speak to their experiences and introduce how to not only succeed clinically with sleep but also financially. Courses that focus on appliances or medical billing fall short because they are focused on one aspect of a complete dental sleep business. In our course we will work with you to set goals and benchmarks for your practice while mapping out a 12 month path to incredible success in dental sleep medicine. We look forward to meeting you at this seminar and being your guide to becoming a clinically and financially elite dental sleep practice.
Online Pre-Seminar
Upon registration you'll be given immediate access to the Online Pre-Seminar material. This pre-requisite class (2-3hrs) helps ensure all attendees have solid foundational knowledge necessary to get the most out of the live seminar. Please ensure that all doctors and team members attending the live course also watch the pre-requisite material.
Day 1
● Know your enemy – OSA review
● Disease prevalence in your practice
● $20,000 Sleep Screening Challenge
● The step-by-step protocol
● OSA diagnostics, sleep tests, airway analysis
● Hands-on airway testing/screening
● Prep Home Sleep Tests for select course attendees
● Your 12 month sleep journey
Day 2
● Download and review previous night's sleep studies and reports
● Master the case presentation
● Hands-on sleep records, Pharyngometer "airway bite"
● The good, the bad, the ugly – Appliance options
● Marketing your sleep practice
● Want a robust physician referral network?
● Stay organized – sleep practice management solution
● Getting paid by private insurance & Medicare
About the SGS Course Instructor:  Dr. Kevin Lee Mueller DMD & Dr. Rudi Ferrate MD, DABSM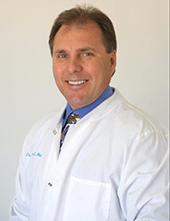 Dr. Kevin Lee Mueller DMD was born and raised in Granite City Illinois. In 1980. He earned his doctorate in medical dentistry (DMD) in East St. Louis IL. In 1982, Dr. Mueller opened a practice (named Paseo Dental) in Glendale AZ. His passion for dentistry and sleep medicine has only grown stronger as the science around it has grown. Today's brave new world of new technology reaches far beyond what yesterday's dentist could have ever imagined. The teeth and many seemingly unrelated physical challenges stem from what happens when we sleep. He has many thousand of hours of continued education and spends much of his free time promoting Sleep Apnea screening and treatment with physicians.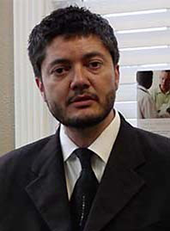 Dr. Rudi Ferrate MD, DABSM is currently the Chief Medical Officer for the ASBA, he is also Medical Director for the following practices; Sleep Alternatives, Salt Lake in South Jordan, ArrowHead Health and Sleep, Motion Health and Wellness in Phoenix, AZ. His private practice is in the Salt Lake Valley and is focused on Sleep Medicine, Integrative Medicine and Wellness. From early on in his career he understood that anyone's Knowledge is quickly outdated. That medicine is a wonderful yet highly complex science that is constantly upgrading and that the different organ, emotional and biological systems interplay in ways we are just beginning to understand. For this reason he has been dedicated to continued studies in the fields and specialties pertaining to sleep disorders, healthy aging, hormone balance, weight loss and wellness. His goal is to find ways to permit the body to utilize its own healing processes and diminish the need for synthetic pharmaceuticals.