DATE/TIME
June (06/26/2015 - 06/27/2015)
8:00 am - 5:00 pm

LOCATION
DoubleTree Suites by Hilton Hotel Orlando -Lake Buena Vista
2305 Hotel Plaza Blvd
Orlando, FL, 32830
Phone: (407) 934-1000
(for hotel reservations only)
Note: Location may be subject to change.
INSTRUCTOR
Dr. Michael Hnat
TYPE
LOCATION MAP
Click Here to View Other Seminar Dates
Over 75 Dates to Choose from
COURSE DESCRIPTION/AGENDA
This is a MUST attend for any dental office that is looking to implement a Sleep Protocol, or learn how to increase existing Sleep revenues.
Day 1
● Sleep 101 – sleep stages, disorders and the need for sleep apnea treatment
● Sleep apnea symptoms/clinical issues
● Improving Case Acceptance - Treating snoring and sleep apnea in a dental office.
● Prepare overnight home sleep study for select course attendees
● Hands on with Pharyngometer / Rhinometer for airway testing
● Working with Sleep Physicians and Building relationships with local MD's
Day 2
● Download previous night's Home Sleep Tests study and review study data and sleep report with class
● Dental Sleep Medicine step-by-step protocol flow chart
● Oral Appliance Pro's & Con's: Dorsal, Herbst, EMA, TAP, Panthera, and SomnoMed
● Case presentations and How to Market a Sleep Practice
● Review of the latest codes, fees, procedures with medical billing and Medicare.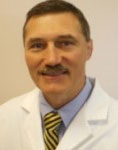 About the SGS Course Instructor: Dr Michael Hnat
Dr Michael Hnat received his dental degree from the University of Pittsburgh School of Dental Medicine in 1979 and has been in private general practice since then. He completed undergraduate studies summa cum laude at West Virginia University majoring in Biology with a minor in Physiology. In 2007 Dr Hnat relocated his practice to McMurray, PA focusing on dental sleep medicine as an integral part of his care to patients. His dental sleep medicine facility- Progressive Dental Solutions for Seep and TMJ- was one of the first in the country to be granted full accreditation by the American Academy of Dental Sleep Medicine (AADSM) demonstrating proficiency, practice and professionalism in providing optimal care to patients with sleep disordered breathing. He passionately works with a broad network of medical specialists and sleep labs throughout Southwestern PA and neighboring areas of Ohio and West Virginia in helping these individuals improve their quality of life. Dr Hnat is a Diplomate of the American Board of Dental Sleep Medicine and currently serves on the Health Policy Education committee of the AADSM.