DATE/TIME
December (12/18/2015 - 12/19/2015)
8:00 am - 5:00 pm

LOCATION
TBD – Washington, DC
TBD
Washington, DC,
Phone:
(for hotel reservations only)
Note: Location may be subject to change.
INSTRUCTOR
Dr. Marty Lipsey
TYPE
Click Here to View Other Seminar Dates
Over 75 Dates to Choose from
COURSE DESCRIPTION/AGENDA
This is a MUST attend for any dental office that is looking to implement a Sleep Protocol, or learn how to increase existing Sleep revenues.
Day 1
● Sleep 101 – sleep stages, disorders and the need for sleep apnea treatment
● Sleep apnea symptoms/clinical issues
● Improving Case Acceptance - Treating snoring and sleep apnea in a dental office.
● Prepare overnight home sleep study for select course attendees
● Hands on with Pharyngometer / Rhinometer for airway testing
● Working with Sleep Physicians and Building relationships with local MD's
Day 2
● Download previous night's Home Sleep Tests study and review study data and sleep report with class
● Dental Sleep Medicine step-by-step protocol flow chart
● Oral Appliance Pro's & Con's: Dorsal, Herbst, EMA, TAP, Panthera, and SomnoMed
● Case presentations and How to Market a Sleep Practice
● Review of the latest codes, fees, procedures with medical billing and Medicare.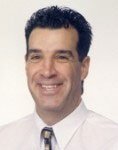 About the SGS Course Instructor: Dr. Marty Lipsey
Dr. Marty Lipsey, received his DDS degree from UCLA and a Master of Science from Northwestern University Dental School. Dr. Lipsey is the founder of Dental Sleep Med Systems, offering dental teams assistance in implementing and/or improving their dental sleep medicine practices, including electronic medical billing and successful insurance coding and processing. Dr. Lipsey is also a Sleep Group Solutions Instructor, and teaches Dental Sleep Medicine regularly.