REGISTER NOW
Bookings are closed for this event.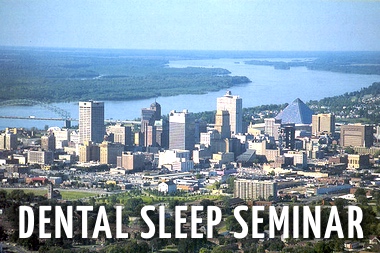 DATE/TIME
November (11/20/2015 - 11/21/2015)
8:00 am - 5:00 pm
LOCATION
DoubleTree by Hilton Hotel Memphis Downtown
185 Union Ave.
Memphis, TN, 38103
Phone: 901-528-18000 (for hotel reservations only)
INSTRUCTOR
Dr. Damian Blum

TYPE


LOCATION MAP

COURSE DESCRIPTION/AGENDA
This is a MUST attend for any dental office that is looking to implement a Sleep Protocol, or learn how to increase existing Sleep revenues.
Day 1
● Introduction to sleep – sleep stages, disorders
● Sleep apnea prevalence – why is there a need for treatment
● Sleep apnea symptoms/clinical issues
● Treating snoring and sleep apnea in a dental office – protocol review
● Patient education; addressing key issues and getting a snoring patient to convert to a sleep apnea treatment case
● Prepare overnight home sleep study for select course attendees
● Hands on with Pharyngometer / Rhinometer
● Working with Sleep Physicians
Day 2
● Download previous night' s Home Sleep Tests study and review study data and sleep report with class
● Dental Sleep Medicine step-by-step protocol flow chart
● All appliances will be discussed -- Dorsal, Herbst, EMA, TAP, Panthera, Somno Med, Narval
● Appliance review – pro's and con's of all of the major sleep appliances
● Case presentations
● Medical insurance billing. Review of the latest codes, fees, procedures and recommendations from SGS experts who are doing this daily
● Dental Sleep Protocol recap from A-Z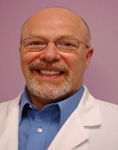 About the SGS Course Instructor: Dr. Damian Blum
Dr. Blum has trained and studied under many of the top clinicians in the world for the past 28 years. He began his journey toward becoming a dentist after graduating from UMBC in 1979, with a BA in Biology and Psychology. He then studied at Boston University's School of Dental Medicine, graduating with a Doctor of Dental Medicine (DMD) degree in 1983, and in the same year opened the doors of his first private practice in Baltimore. Desiring to open a dental practice in his home community, he finally opened the doors of a new practice in 1987, this practice in Ellicott City. Today, Dr. Blum runs one of the busiest Sleep Practices in Ellicott City. Recently Voted one of Americas "Top Dentists" by Independent Consumers Research Group, Dr. Blum is also an active Member of the American Academy of Cosmetic Dentistry, an active Member of the American Academy of Dental Sleep Medicine and many more association.