REGISTER NOW
Bookings are closed for this event.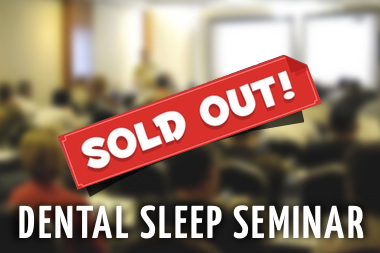 DATE/TIME
March (03/23/2018 - 03/24/2018)
8:00 am - 5:00 pm
LOCATION
Lord Baltimore Hotel
20 West Baltimore Street
Baltimore, MD, 21201
Phone: 410-539-8400 (for hotel reservations only)
INSTRUCTOR
Dr. John Carollo

TYPE


LOCATION MAP

COURSE DESCRIPTION/AGENDA
This is a MUST attend for any dental office that is looking to implement a Sleep Protocol, or learn how to increase existing Sleep revenues.
Day 1
● Introduction to sleep – sleep stages, disorders
● Sleep apnea prevalence – why is there a need for treatment
● Sleep apnea symptoms/clinical issues
● Treating snoring and sleep apnea in a dental office – protocol review
● Patient education; addressing key issues and getting a snoring patient to convert to a sleep apnea treatment case
● Prepare overnight home sleep study for select course attendees
● Hands on with Pharyngometer / Rhinometer
● Working with Sleep Physicians
Day 2
● Download previous night' s Home Sleep Tests study and review study data and sleep report with class
● Dental Sleep Medicine step-by-step protocol flow chart
● All appliances will be discussed -- Dorsal, Herbst, EMA, TAP, Panthera, Somno Med, Narval
● Appliance review – pro's and con's of all of the major sleep appliances
● Case presentations
● Medical insurance billing. Review of the latest codes, fees, procedures and recommendations from SGS experts who are doing this daily
● Dental Sleep Protocol recap from A-Z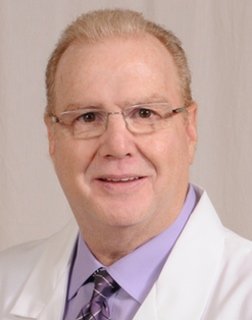 About the SGS Course Instructor: Dr. John Carollo
Dr. John Carollo received his dental degree from the University of Medicine and Dentistry of New Jersey, (now Rutgers Dental School), and is a Member of the Academy of General Dentistry, The American Dental Association and The Academy of Dental Sleep Medicine. He has presented extensively on the subjects of Avoiding Complications and Pitfalls in Implant Dentistry from Single Teeth to Full Mouth Restorations, Contemporary Implant Esthetics, Anterior Esthetics for Implants and Natural Teeth, All-Ceramic Restorations, Treatment Planning Dental Implant Cases, Dental Sleep Medicine, (Sleep Apnea); and Fabricating Dental Sleep Appliances Over Orthodontic Retainers.
Currently, Dr. Carollo is presenting on Immediate Loading and Immediate Function of Dental Implants, Full Arch Implant Therapy: Assessment for Surgical and Restorative Options, the "All-on-4TM" Technique and "Teeth-in-a-DayTM". Dr. Carollo also is presenting on Dental Sleep Medicine and Incorporating Dental Sleep into Your Dental Office.
He has authored articles on the NobelProcera System; the All-Ceram Bridges, Digital Photography, Computerized Shade Mapping & Laboratory Communication and Incorporating Invisalign into a Dental Sleep Appliance. Dr. Carollo teaches hands-on programs in: Dental Digital Photography, Airway Titration for Dental Oral Sleep Appliances, Effective Case Presentations, Laboratory Communication, Patient Education, Treatment Planning, Increasing Case Acceptance and Contemporary Implant Perspectives.
Dr. Carollo is a 2015 New Jersey Top Dentist as Selected by his peers. Dr. Carollo is the Team Dentist for the New York Jets of the National Football League. Dr. Carollo maintains a full time General/Restorative private practice in Florham Park, New Jersey.