FOR THE TREATMENT OF SNORING & SLEEP APNEA 
When
Description

March




03/23/2018 - 03/24/2018


Dr. John Carollo

BALTIMORE, MD (SOLD OUT)


Lord Baltimore Hotel

March




03/23/2018 - 03/24/2018


Dr. Jason Doucette

DALLAS, TX


Hyatt House Dallas/Uptown

April




04/06/2018 - 04/07/2018


Dr. Damian Blum

DETROIT, MI - Sleep Dentistry Made Simple!


Hilton Garden Inn Detroit Metro Airport

April




04/13/2018 - 04/14/2018


Dr. Damian Blum

ATLANTA, GA


Dentalxp Learning Center

April




04/13/2018 - 04/14/2018


Dr. George Jones

PORTLAND, OR


Courtyard Portland City Center

April




04/13/2018


Ms. Rebecca Layhe

ASBA DENTAL STAFF BOOT CAMP (SOLD OUT)


The Orleans Hotel & Casino

April




04/20/2018 - 04/21/2018


Dr. Damian Blum

PHILADELPHIA, PA


Hilton Philadelphia City Avenue

April




04/20/2018 - 04/21/2018


Dr. Barry Freydberg

SCOTTSDALE, AZ


Doubletree Resort – Paradise Valley

April




04/27/2018 - 04/28/2018


Dr. Jeffrey Horowitz

HARTFORD, CT


TBD – Hartford

April




04/27/2018 - 04/28/2018


Dr. Jason Doucette

HUNTINGTON BEACH, CA


Ayres Hotel Fountain Valley / Huntington Beach

May




05/04/2018 - 05/05/2018


Dr. Barry Freydberg

JACKSONVILLE, FL


TBD – Jacksonville

May




05/04/2018 - 05/05/2018


Dr. Jeffrey Horowitz

NASHVILLE, TN


TBD – Nashville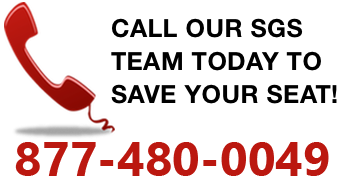 Lori Schmidt discusses the importance of Sleep Dentistry and how Sleep Group Solutions can help! For more information please provide the following:
Or call:
877-480-0049
COURSE AGENDA
This is a must attend for any dental office that is looking to implement a Sleep Protocol, or learn how to increase existing Sleep revenues.
Mar 2018
BALTIMORE, MD (SOLD OUT)
– 03/23/2018 - 03/24/2018
DALLAS, TX
– 03/23/2018 - 03/24/2018
Apr 2018
DETROIT, MI - Sleep Dentistry Made Simple!
– 04/06/2018 - 04/07/2018
ATLANTA, GA
– 04/13/2018 - 04/14/2018
PORTLAND, OR
– 04/13/2018 - 04/14/2018
ASBA DENTAL STAFF BOOT CAMP (SOLD OUT)
– 04/13/2018
PHILADELPHIA, PA
– 04/20/2018 - 04/21/2018
SCOTTSDALE, AZ
– 04/20/2018 - 04/21/2018
HARTFORD, CT
– 04/27/2018 - 04/28/2018
HUNTINGTON BEACH, CA
– 04/27/2018 - 04/28/2018
May 2018
JACKSONVILLE, FL
– 05/04/2018 - 05/05/2018
NASHVILLE, TN
– 05/04/2018 - 05/05/2018
DETROIT, MI
– 05/11/2018 - 05/12/2018
THAYER LAB (MECHANICSBURG, PA)
– 05/11/2018 - 05/12/2018
WASHINGTON, DC
– 05/11/2018 - 05/12/2018
BOSTON, MA
– 05/18/2018 - 05/19/2018
CALGARY, CANADA
– 05/18/2018 - 05/19/2018
Jun 2018
CHARLESTON, SC
– 06/08/2018 - 06/09/2018
NEW YORK CITY, NY
– 06/08/2018 - 06/09/2018
GREEN BAY, WI
– 06/15/2018 - 06/16/2018
RICHMOND, VA
– 06/15/2018 - 06/16/2018
SEATTLE, WA
– 06/15/2018 - 06/16/2018
NEWPORT BEACH, CA
– 06/22/2018 - 06/23/2018
OKLAHOMA CITY, OK
– 06/22/2018 - 06/23/2018
CHICAGO, IL
– 06/29/2018 - 06/30/2018
RALEIGH, NC
– 06/29/2018 - 06/30/2018
Jul 2018
CLEVELAND, OH
– 07/06/2018 - 07/07/2018
SAN DIEGO, CA
– 07/06/2018 - 07/07/2018
CLEARWATER BEACH, FL
– 07/13/2018 - 07/14/2018
NEWARK, NJ
– 07/13/2018 - 07/14/2018
PORTLAND, ME
– 07/20/2018 - 07/21/2018
SACRAMENTO, CA
– 07/20/2018 - 07/21/2018
DENVER, CO
– 07/27/2018 - 07/28/2018
WASHINGTON, DC
– 07/27/2018 - 07/28/2018
Aug 2018
ORLANDO, FL
– 08/03/2018 - 08/04/2018
PORTLAND, OR
– 08/03/2018 - 08/04/2018
HOUSTON, TX
– 08/10/2018 - 08/11/2018
HUNTINGTON BEACH, CA
– 08/10/2018 - 08/11/2018
LAS VEGAS, NV
– 08/17/2018 - 08/18/2018
OMAHA, NE
– 08/17/2018 - 08/18/2018
DENTAL STAFF BOOT CAMP
– 08/17/2018 - 08/18/2018
BOSTON, MA
– 08/24/2018 - 08/25/2018
FT. LAUDERDALE, FL
– 08/24/2018 - 08/25/2018
Sep 2018
BILLINGS, MT
– 09/07/2018 - 09/08/2018
INDIANAPOLIS, IN
– 09/07/2018 - 09/08/2018
PHILADELPHIA, PA
– 09/07/2018 - 09/08/2018
NASHVILLE, TN
– 09/14/2018 - 09/15/2018
NEW YORK CITY, NY
– 09/14/2018 - 09/15/2018
CHICAGO, IL
– 09/21/2018 - 09/22/2018
SAN FRANCISCO, CA
– 09/21/2018 - 09/22/2018
CHARLOTTE, NC
– 09/28/2018 - 09/29/2018
NEW ORLEANS, LA
– 09/28/2018 - 09/29/2018
Oct 2018
MINNEAPOLIS, MN
– 10/05/2018 - 10/06/2018
WASHINGTON, DC
– 10/05/2018 - 10/06/2018
DALLAS, TX
– 10/12/2018 - 10/13/2018
SANTA MONICA, CA
– 10/12/2018 - 10/13/2018
SCOTTSDALE, AZ
– 10/19/2018 - 10/20/2018
TORONTO, CANADA
– 10/19/2018 - 10/20/2018
NEWARK, NJ
– 10/26/2018 - 10/27/2018
SEATTLE, WA
– 10/26/2018 - 10/27/2018
Nov 2018
DENVER, CO
– 11/02/2018 - 11/03/2018
FT. LAUDERDALE, FL
– 11/02/2018 - 11/03/2018
BUFFALO, NY
– 11/09/2018 - 11/10/2018
CHARLOTTE, NC
– 11/09/2018 - 11/10/2018
HONOLULU, HI
– 11/09/2018 - 11/10/2018
BOSTON, MA
– 11/16/2018 - 11/17/2018
SAN JOSE, CA
– 11/16/2018 - 11/17/2018
DENTAL STAFF BOOT CAMP
– 11/16/2018 - 11/17/2018
ALBUQUERQUE, NM
– 11/30/2018 - 12/01/2018
CHICAGO, IL
– 11/30/2018 - 12/01/2018
Dec 2018
LAS VEGAS, NV
– 12/07/2018 - 12/08/2018
NEW YORK CITY, NY
– 12/07/2018 - 12/08/2018
HOUSTON, TX
– 12/14/2018 - 12/15/2018
WASHINGTON, DC
– 12/14/2018 - 12/15/2018