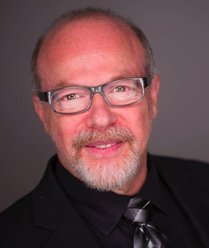 Dr. Blum has trained and studied under many of the top clinicians in the world for the past 30+ years. He began his journey toward becoming a dentist as a volunteer at the Sinai Hospital Dental Clinic. After graduating from UMBC with a BA in Biology/ Psychology, he studied at Boston University's School of Dental Medicine, graduating with a Doctor of Dental Medicine (DMD) degree in 1983. In the same year he opened the doors of his first private practice in Baltimore and later opened the doors of a new practice in 1987 in Ellicott City.

Passionate about education and sharing knowledge, Dr. Blum believes that if someone has the opportunity to learn something, they should pay it forward. Dr. Blum attends trainings and conferences year-round, sometimes as a student and other times as the instructor. He is also a past volunteer Clinical Instructor at the University of Maryland Dental School.
TEACHING
In recent years Dr. Blum has been lecturing and training other dentists around the country in improving patients' airway, sleep disordered breathing and alternative therapy for those who cannot wear a C-PAP machine. He also speaks and trains other dentists in Therapeutic and Cosmetic uses of Botox to help with migraines, TMJ pain and other orofacial pain.
AWARDS AND RECOGNITION
Voted one of Americas "Top Dentists" by Independent Consumers' Research Group, Dr. Blum has also received the "Talk of the Town" Award several years running, for excellent reputation in patient/costumer service.
He is an Accredited Member and Faculty of the American Academy of Facial Esthetics, an Elected Fellow of the International Academy for Dental Facial Esthetics; a 2010 Founding Member of the American Academy for Oral Systemic Health, a member of the International Academy of Oral Medicine and Toxicology, an active member of the Academy of Physiological Medicine and Dentistry, a member of the Academy of Clinical Sleep Disorders Disciplines a 1986 Charter Member of the American Academy for Functional Orthodontics; a member of the Dental Organization for Conscious Sedation; an active Member of the; American Dental Associationan active Member of the Maryland State Dental Association; a member of the American Academy of Dental Sleep Medicine; a member of the Maryland Sleep Society; a member of the Leading Physicians of the World  a member of the International Association of Dentists.