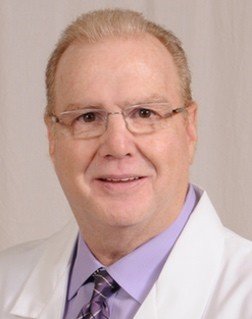 How I started in Dental Sleep Medicine and how it changed me, and my Dental Practice.
Dental Sleep Medicine is very dear and close to me.  In 1992 I was diagnosed with Mild to Moderate Obstructive Sleep Apnea. Back then the Pulmonologist sent me to an Ear, Nose & Throat (ENT) physician for UPPP Surgery. UPPP, (or UP3 as physicians refer to it now), is Uvulopalatopharyngoplasty.  This is a procedure where the uvula is removed, (Figure 1).  It was very painful, it was like having the worst pizza burn ever and the pain lasted 3-4 weeks. The UPPP was successful for six months- my snoring decreased but then my soft palate and tissue became loose again, and again I started snoring and feeling tired during the day.  So the pulmonologist started me on CPAP therapy.  I stayed on CPAP therapy for years and had no major issues, but I knew there were alternatives to CPAP Therapy. I made myself an oral appliance and alternated between the oral appliance and CPAP.
Around the same time, I started to ask my patients if snoring was an issue for them or for their significant other.  I started to make snore appliances for my patients.  I did not know about AHI, RDI, SpO2 and all the other sleep parameters that are important for an effective dental sleep medicine protocol.  I used a few different appliances and settled on the SUAD oral appliance at that time.  I used a typical protrusive bite, sometimes a George GaugeTM for my bite registration.  There was no medicine or science involved with these snore appliances or my protocol at that time.
Around 2010 I started taking Dental Sleep Medicine courses and really started learning what Dental Sleep Medicine really is.  There were some good programs, most of them were half day and evening programs that provided basic information without any hands-on.  I was only making a handful of oral appliances yearly.  In 2013 I took my first two day program with Sleep Group Solutions (SGS) that changed what I now know about Dental Sleep Medicine.  More importantly, it changed how I treat patients medically for Obstructive Sleep Apnea, (OSA), and how it changed my dental practice for the better. 
Dr. George Jones, was the instructor along with John Nadeau and Ben Scarborough from SGS, it was a great two days. I learned how we as dentists along with the medical community can effectively treat OSA with Oral Appliance Therapy, (OAT).  I learned about the different oral appliances to treat OSA, but the most important factor was understanding the airway and its stability at given vertical and horizontal positions. It was the hands-on demonstration with the Eccovision® Acoustic Pharyngometer, (Figure 2) that made me fully understand and see the airway and how it responds to mandibular advancement both vertically and horizontally.  I purchased the Eccovision® Acoustic Pharyngometer & Rhinometer and started screening all my existing dental patients and followed the protocol I learned from SGS.
I was amazed how many patients have OSA and needed OAT.  Dental Sleep Medicine was starting to become a daily part of my dental practice. I now was medically treating OSA patients and not just making snore appliances.  Every patient had a diagnostic sleep study before and after OAT with their oral appliance in place to check the efficacy and effectiveness of their oral appliance. The more patients I treated, the more referrals I was getting from these happy patients.  I learned marketing strategies from SGS, and after a year I had a dedicated dental sleep website and started a marketing campaign to attract patients outside my office for dental sleep medicine and OAT.  I was always documenting my patients' results and I was getting some good to great results.  It was around this same time and having treated over sixty to seventy patients, I felt it was time to nurture relationships with sleep physicians, cardiologists and primary care physicians.  I would never recommend this to someone who does not know dental sleep medicine as SGS teaches it, nor to someone who has only done a handful of cases. 
Among the first pulmonologists I met were two with whom I shared patients who I treated with OAT.  I called a pulmonologist and he agreed to meet with me. At this meeting I had my sample oral appliances, but more importantly some ten documented cases that I successfully treated.  This pulmonologist told me he gets calls weekly from dentists asking for referrals from his office to work together.  He asked many questions about sleep medicine in general and I, through my SGS training and experience, was able to speak on his level; he was impressed. He told me that too many dentists are just not educated enough in sleep medicine and only dabble in OAT.  He felt less than 3-5% of dentists really know how to treat OSA patients on a medical level and make effective oral appliances.  He started to send me a few patients for OAT and my results were good in helping his patients with their OSA.
Building from this relationship, I now work with other pulmonologists and have established myself nice working relationships and referral sources. 
In just three short years after taking my first SGS two-day program, my office is about 40% dental sleep medicine and 60% regular dentistry.  My dental sleep practice is growing and growing, and I soon will need a dental associate to help me with my patients.
 Patients tell me how much better they feel, no afternoon tiredness, no waking up at night choking and gasping for air.  Their spouses are so happy that they are not snoring and one spouse called me and said I am saving marriages.  My dental sleep medicine patients are so appreciative of what we were able to do for them. I feel am really making a difference in people's lives, helping them with this severe medical condition of OSA is more rewarding than I ever knew. 
About the author, Dr. John Carollo
Dr. John Carollo received his dental degree from the University of Medicine and Dentistry of New Jersey, (now Rutgers Dental School), and is a Member of the Academy of General Dentistry, The American Dental Association and The Academy of Dental Sleep Medicine. He has presented extensively on the subjects of Avoiding Complications and Pitfalls in Implant Dentistry from Single Teeth to Full Mouth Restorations, Contemporary Implant Esthetics, Anterior Esthetics for Implants and Natural Teeth, All-Ceramic Restorations, Treatment Planning Dental Implant Cases, Dental Sleep Medicine, (Sleep Apnea); and Fabricating Dental Sleep Appliances Over Orthodontic Retainers.
Currently, Dr. Carollo is presenting on Immediate Loading and Immediate Function of Dental Implants, Full Arch Implant Therapy: Assessment for Surgical and Restorative Options, the "All-on-4TM" Technique and "Teeth-in-a-DayTM". Dr. Carollo also is presenting on Dental Sleep Medicine and Incorporating Dental Sleep into Your Dental Office.