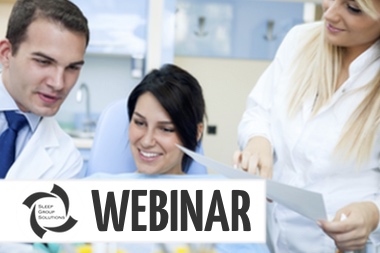 DATE/TIME
January (01/29/2020)
8:00 pm - 9:00 pm
INSTRUCTOR
Dr. Jason Doucette
TYPE
Click Here to View Other Seminar Dates
Over 75 Dates to Choose from
COURSE DESCRIPTION/AGENDA
This is a MUST attend for any dental office that is looking to implement a Sleep Protocol, or learn how to increase existing Sleep revenues.
Day 1
● Sleep 101 – sleep stages, disorders and the need for sleep apnea treatment
● Sleep apnea symptoms/clinical issues
● Improving Case Acceptance - Treating snoring and sleep apnea in a dental office.
● Prepare overnight home sleep study for select course attendees
● Hands on with Pharyngometer / Rhinometer for airway testing
● Working with Sleep Physicians and Building relationships with local MD's
Day 2
● Download previous night's Home Sleep Tests study and review study data and sleep report with class
● Dental Sleep Medicine step-by-step protocol flow chart
● Oral Appliance Pro's & Con's: Dorsal, Herbst, EMA, TAP, Panthera, and SomnoMed
● Case presentations and How to Market a Sleep Practice
● Review of the latest codes, fees, procedures with medical billing and Medicare.
Topic:  Letters to MD's  (Dr. Doucette will share his Letters to MD's)
Join us for a free online web conference.  This webinar will be given by one of our renowned dental sleep medicine expert instructors.
Each webinar will be one hour long via Zoom (please make sure you have Zoom set up to view webinars on time).
After registering, you will receive a confirmation email containing information about joining the webinar.
Space is restricted to allow for a reasonable group size and time for questions. Register early to ensure your space in this free online conference.
Please note the time listed is ET (Eastern Standard Time)