DATE/TIME
October (10/01/2020 - 10/04/2020)
8:00 am - 6:00 pm

LOCATION
OMNI FRISCO HOTEL
11 Cowboys Way
Frisco, TX, 75934
Phone:
(for hotel reservations only)
Note: Location may be subject to change.
INSTRUCTOR
Dr. Kent Smith
TYPE
Click Here to View Other Seminar Dates
Over 75 Dates to Choose from
COURSE DESCRIPTION/AGENDA
Enhance your education and understanding of the dental sleep medicine field even further so that your patients are receiving the most effective care possible. The Roundtable is the #1 event for dental sleep professionals in the country, and you'll be able to hear from a wide range of experts regarding sleep apnea therapy, CPAP treatment, marketing/PR, insurance, and other vital fields – truly the best of the best. When attending this event, you will receive 15 continuing education credits.
$1095.00 each for doctors
$895.00 each for 1-3 team members
$795.00 each for 4 or more team members
This is a MUST attend for any dental office that is looking to implement a Sleep Protocol, or learn how to increase existing Sleep revenues.
Day 1
● Sleep 101 – sleep stages, disorders and the need for sleep apnea treatment
● Sleep apnea symptoms/clinical issues
● Improving Case Acceptance - Treating snoring and sleep apnea in a dental office.
● Prepare overnight home sleep study for select course attendees
● Hands on with Pharyngometer / Rhinometer for airway testing
● Working with Sleep Physicians and Building relationships with local MD's
Day 2
● Download previous night's Home Sleep Tests study and review study data and sleep report with class
● Dental Sleep Medicine step-by-step protocol flow chart
● Oral Appliance Pro's & Con's: Dorsal, Herbst, EMA, TAP, Panthera, and SomnoMed
● Case presentations and How to Market a Sleep Practice
● Review of the latest codes, fees, procedures with medical billing and Medicare.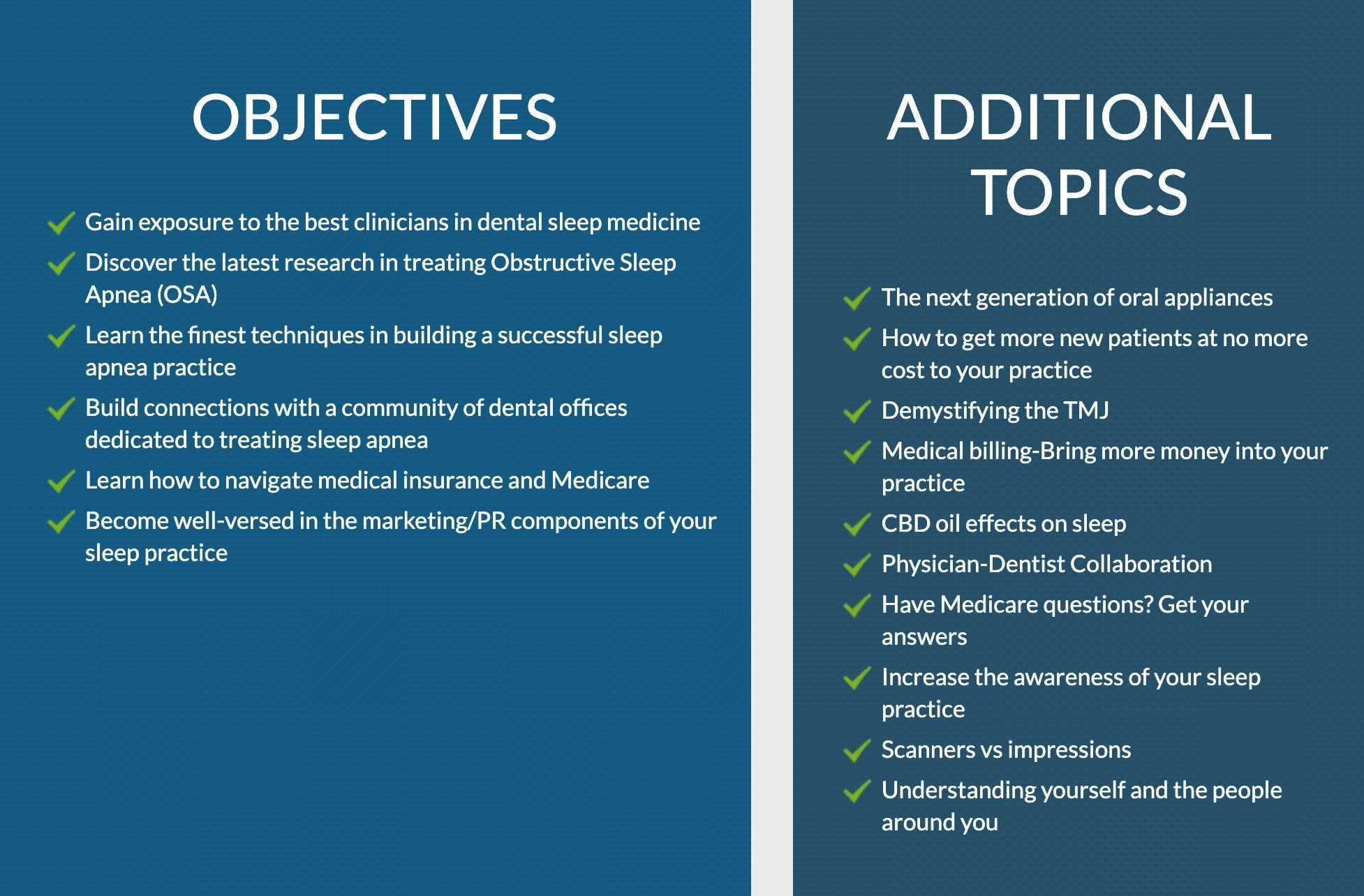 ---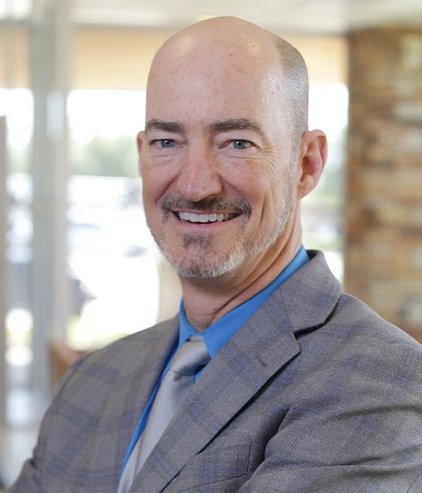 About the SGS Course Instructor:  Dr. Kent Smith
As Sleep Dallas' founding practitioner and chief medical officer, Dr. Kent Smith has been treating patients with sleep breathing disorders for more than 25 years at his two DFW-area locations. He is a trusted partner of sleep physicians and other medical professionals throughout the area and has helped more than 10,000 patients renew and preserve their health through effective sleep apnea and snoring treatment.