DATE/TIME
October (10/02/2020 - 10/03/2020)
8:00 am - 5:00 pm

LOCATION
Burkhart Dental Supply
5653 Stoneridge Sixth Street
Pleasanton, CA, 94588
Phone:
(for hotel reservations only)
Note: Location may be subject to change.
INSTRUCTOR
TBD
TYPE
Click Here to View Other Seminar Dates
Over 75 Dates to Choose from
COURSE DESCRIPTION/AGENDA
This is a MUST attend for any dental office that is looking to implement a Sleep Protocol, or learn how to increase existing Sleep revenues.
Day 1
● Sleep 101 – sleep stages, disorders and the need for sleep apnea treatment
● Sleep apnea symptoms/clinical issues
● Improving Case Acceptance - Treating snoring and sleep apnea in a dental office.
● Prepare overnight home sleep study for select course attendees
● Hands on with Pharyngometer / Rhinometer for airway testing
● Working with Sleep Physicians and Building relationships with local MD's
Day 2
● Download previous night's Home Sleep Tests study and review study data and sleep report with class
● Dental Sleep Medicine step-by-step protocol flow chart
● Oral Appliance Pro's & Con's: Dorsal, Herbst, EMA, TAP, Panthera, and SomnoMed
● Case presentations and How to Market a Sleep Practice
● Review of the latest codes, fees, procedures with medical billing and Medicare.
About the SGS Course Instructor:  T.B.D. / Mr. John Nadeau
SGS is proud to have a team of expert seminar leaders who are constantly providing continuing education to the dental community. SGS instructors come from a variety of dental and medical backgrounds and together share a goal of educating more practitioners on the protocols, processes and technology needed to offer life saving therapy to more patients.
Mr. John Nadeau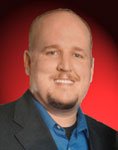 SGS Vice President John Nadeau has been actively involved in the dental sleep medicine community since 2002. He has worked with several hundred dentists in the field and helped many of them get started with sleep in their own practices. An expert on airway acoustic imaging and home sleep testing John authored the SGS protocol manual detailing the steps-by-step process involved in taking a patient from initial screening through diagnosis, treatment and follow-up. John's passion for dental sleep medicine comes through strongly in his lectures and he has been an invited guest instructor at many dental meetings and teaching facilities across North America.