Whether this is your first foray into Dental Sleep Medicine or you've had a few false starts, our courses are the next step you need to THRIVE in Dental Sleep Medicine.  Don't just take our word for it.  We've educated over 11,000 clinicians across the country.   The numbers don't lie.
Our 2 day seminars give you the education you want to take action you need. Sure, you'll learn a lot. So will your team.  But most important, you'll have a clear map about what you need to do next, to take action to identify more patients, move them along the proper diagnostic pathways, efficiently and effectively treat them, and realize increased production. 
No matter where you are in the U.S., we have a seminar near you this year.  Don't sleep on Dental Sleep Medicine one more night. Your patients need you.
Check out our list of dynamic courses presented by dynamo speakers that are actively treating sleep patients in their own practices.  We'll have fun.  We'll learn from each other. We'll all be better for it. 11,000 clinicians and over 100,000 patients.  You're next.
Register today below↓️.

DATE/TIME
October (10/14/2022 - 10/15/2022)
8:00 am - 5:00 pm FRI 8am - 5pm & SAT 8am - 5pm

LOCATION
TBD – Kansas City, KS
TBD
Kansas City, KS,
Phone:
(for hotel reservations only)
Note: Location may be subject to change.
INSTRUCTOR
Dr. Deuce Roberson
TYPE
COURSE DESCRIPTION/AGENDA
This is a MUST attend for any dental office that is looking to implement a Sleep Protocol, or learn how to increase existing Sleep revenues.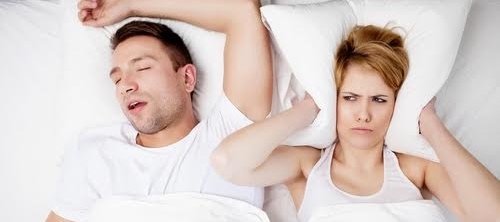 1 in 4 adults suffer from sleep apnea.
Sometimes it seems like the only thing more prevalent than sleep apnea is courses for dentists that want to incorporate dental sleep medicine into their practices. What should you do then?  How can you ensure the course you register for will give you the information you need to get informed and get going? How about following in the footsteps of more than 11,000 of your colleagues that have learned to implement Dental Sleep Medicine at one of our previous seminars?
SGS is excited to announce our course offerings for you.  During these events our world-class experienced Dental Sleep Medicine clinicians will guide you and your team through the following:
Day 1
● Sleep 101 – sleep stages, disorders and the need for sleep apnea treatment
● Sleep apnea symptoms/clinical issues
● Improving Case Acceptance - Treating snoring and sleep apnea in a dental office.
● Prepare overnight home sleep study for select course attendees
● Hands on with Pharyngometer / Rhinometer for airway testing
● Working with Sleep Physicians and Building relationships with local MD's
Day 2
● Download previous night's Home Sleep Tests study and review study data and sleep report with class
● Dental Sleep Medicine step-by-step protocol flow chart
● Oral Appliance Pro's & Con's: Dorsal, Herbst, EMA, TAP, Panthera, and SomnoMed
● Case presentations and How to Market a Sleep Practice
● Review of the latest codes, fees, procedures with medical billing and Medicare.
About the SGS Course Instructor: Dr. Deuce Roberson

Dr. Roberson is a local hometown dentist, who has been serving the Henderson, NC community for nearly twenty years.
He received his Bachelors of Science Degree at NC State University and his Doctor of Dental Surgery Degree from the University of North Carolina at Chapel Hill.  Dr. Roberson grew up as the son of a dentist. His father, Dr. Ted Roberson was a professor at the UNC Dental School for 41 years. As a child, Dr. Roberson would go to work with his father, and he would let him play with the dental materials.  Having tubes implanted multiple times in his ears, his dad would use dental impression material to make him custom fitting earplugs for swimming. This fascinated Dr. Roberson.
After graduating from NC State, Dr. Roberson worked in Research Triangle Park as an inorganic chemist before starting Dental School at UNC.  During his next four years at UNC, Dr. Roberson completed summer residencies in oral surgery and pediatric dentistry in Pensacola Florida and the VA hospital in Asheville, NC.  After graduating, he and his wife Allison moved to Henderson, NC where he joined the practice of Dr. Richard Noel. A year later, in 2000, Dr. Roberson opened his own family dental practice in a 100-year-old house on Dabney Drive, where the practice still resides today.
Dr. Roberson is a member of the local Gateway Study Club, the North Carolina Dental Society and the American Dental Association.  As a member of the NCDS, Dr. Roberson held several positions in organized dentistry. He has been a Delegate, Reference Committee Chair, and he chaired the Committee on the new Dentist for several years.  He was a member of the Board of Directors for the UNC Dental Alumni Association for six years, Vice President of the Fourth District Dental Society, and President of the Local Study Club. In 2008 Dr. Roberson was awarded the Commendation Award at the Annual Session of the NCDS at Myrtle Beach, which is given to one dentist each year in NC under the age of 40 who demonstrates leadership and service to the NCDS.  In 2010 Dr. Roberson was inducted as a Fellow of the prestigious International College of Dentists in Orlando, Florida.
Dr. Roberson and his wife Allison have four sons, Turner, Holton, Kirby, and Luke.  They all love the beach, outdoors hiking, and hunting. A true family man, Dr. Roberson has enjoyed time coaching soccer, football, and basketball.  The family attends First Baptist Church of Henderson, NC.
International College of Dentists – Dentist – Henderson, NC – Roberson Family Dentistry
Commendation Award – Dr. Roberson – Henderson, NC – Dentist
Dr. Roberson and Family – Roberson Family Dentistry – Dentist in Henderson, NC