DATE/TIME
March (03/23/2019)
8:00 am - 5:00 pm

LOCATION
TBD – Plano, TX
TBD
Plano, TX,
Phone:
(for hotel reservations only)
Note: Location may be subject to change.
INSTRUCTOR
See Description
TYPE
LOCATION MAP
Click Here to View Other Seminar Dates
Over 75 Dates to Choose from
COURSE DESCRIPTION/AGENDA
VITAL INFORMATION FOR SLEEP DENTISTS & STAFF
Dental sleep medicine requires well-developed skill and advanced training for optimal results – but what about the financial aspects? Because Obstructive Sleep Apnea (OSA) is a medical condition, practices are unable to file claims through dental insurance. Thankfully, medical billing can be a smooth and stress-free process with the right know-how.

We invite you to attend our Medical Billing seminar for a comprehensive wealth of information, from the basics of filing claims to worst-case appeal scenarios. 7 continuing education credits will be awarded to attendees. Are you brand-new to the world of medical billing? Do you currently use a third party biller? Do you have years of experience already? We encourage dentists and teams at every stage of the process to attend and learn something new. Even clinical staff members can benefit from understanding what exactly the front desk needs from patients!
Pricing: $395 for each registrant, which includes lunch.

Times: 8am-5pm with lunch at noon.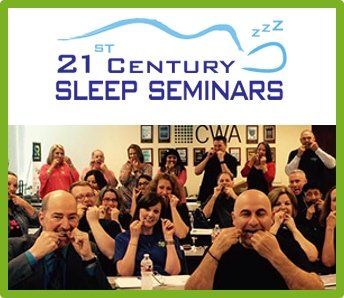 This is a MUST attend for any dental office that is looking to implement a Sleep Protocol, or learn how to increase existing Sleep revenues.
Day 1
● Sleep 101 – sleep stages, disorders and the need for sleep apnea treatment
● Sleep apnea symptoms/clinical issues
● Improving Case Acceptance - Treating snoring and sleep apnea in a dental office.
● Prepare overnight home sleep study for select course attendees
● Hands on with Pharyngometer / Rhinometer for airway testing
● Working with Sleep Physicians and Building relationships with local MD's
Day 2
● Download previous night's Home Sleep Tests study and review study data and sleep report with class
● Dental Sleep Medicine step-by-step protocol flow chart
● Oral Appliance Pro's & Con's: Dorsal, Herbst, EMA, TAP, Panthera, and SomnoMed
● Case presentations and How to Market a Sleep Practice
● Review of the latest codes, fees, procedures with medical billing and Medicare.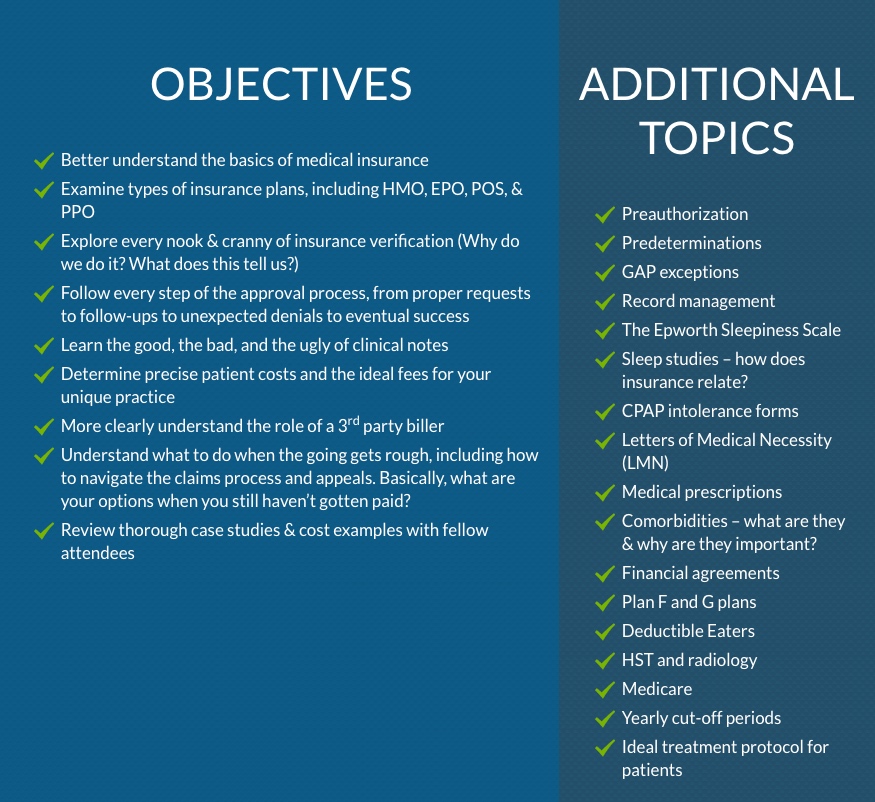 SPEAKER
MEGAN CHEEVER, RN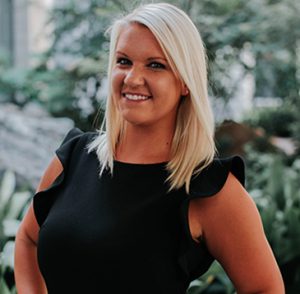 Megan Cheever is our featured speaker, and she has been working in the medical field for half of her life so far – although she doesn't really like that reminder. Having spent many years billing for a neurology practice, she learned the nuances of insurance extremely well and has a true talent for navigating this minefield without getting blown to smithereens. Today, she is the Director of Operations for Brady Billing and has limited her focus to dental sleep billing for the last five years. She has spoken on this topic at numerous conferences already, where her Q&A sessions often last longer than the lecture itself. Come prepared to download a terabyte of knowledge, because Megan will definitely BRING it!
---