DATE/TIME
May (05/01/2020 - 05/02/2020)
8:00 am - 5:00 pm

LOCATION
Sleep Group Solutions (#100)
2035 Harding Street #100
Hollywood, FL, 33020
Phone:
(for hotel reservations only)
Note: Location may be subject to change.
INSTRUCTOR
Dr. Ronald Rosenbaum
TYPE
Click Here to View Other Seminar Dates
Over 75 Dates to Choose from
COURSE DESCRIPTION/AGENDA
This is a MUST attend for any dental office that is looking to implement a Sleep Protocol, or learn how to increase existing Sleep revenues.
Day 1
● Sleep 101 – sleep stages, disorders and the need for sleep apnea treatment
● Sleep apnea symptoms/clinical issues
● Improving Case Acceptance - Treating snoring and sleep apnea in a dental office.
● Prepare overnight home sleep study for select course attendees
● Hands on with Pharyngometer / Rhinometer for airway testing
● Working with Sleep Physicians and Building relationships with local MD's
Day 2
● Download previous night's Home Sleep Tests study and review study data and sleep report with class
● Dental Sleep Medicine step-by-step protocol flow chart
● Oral Appliance Pro's & Con's: Dorsal, Herbst, EMA, TAP, Panthera, and SomnoMed
● Case presentations and How to Market a Sleep Practice
● Review of the latest codes, fees, procedures with medical billing and Medicare.
About the SGS Course Instructor:  Dr. Ronald Rosenbaum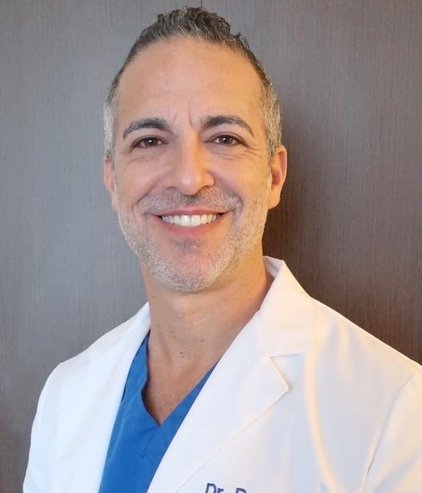 Dr. Ronald Rosenbaum practices in Pembroke Pines, Florida. His commitment to offering dental excellence started at University of Florida in 1995 and then obtaining his Doctorate of Dental Medicine from Nova South Eastern, where he graduated in 2002.
In 2006, Dr. Rosenbaum opened his dental practice in Pembroke Pines, Florida. Passionate about sleep dentistry, Dr. Rosenbaum started his sleep journey in 2016. In August 2018 Dr. Rosenbaum became a member of the Pro Player's Health Alliance Sleep Program. He was selected to treat former NFL players for the past few NFL Pro Bowl sleep screening events. Dr. Rosenbaum is also servicing the Greater Good Fund's dental program and treating a number of former NFL Players with their general dentistry needs.
Since then, Dr. Rosenbaum has pursued his commitment to learning. He has since become a member of the American Academy of Dental Sleep Medicine and is a member and Diplomate with the American Sleep and Breathing Academy.
In his spare time, he likes to spend time with his lovely wife Viviane and their son Zane. He also enjoys racquetball, going to the gym, Formula 1 racing, traveling and good energy.