DATE/TIME
December (12/11/2020 - 12/12/2020)
8:00 am - 5:00 pm

LOCATION
TBD – Hollywood
TBD
Hollywood, FL,
Phone:
(for hotel reservations only)
Note: Location may be subject to change.
INSTRUCTOR
Dr. Mona Patel
TYPE
Click Here to View Other Seminar Dates
Over 75 Dates to Choose from
COURSE DESCRIPTION/AGENDA
This is a MUST attend for any dental office that is looking to implement a Sleep Protocol, or learn how to increase existing Sleep revenues.
Day 1
● Sleep 101 – sleep stages, disorders and the need for sleep apnea treatment
● Sleep apnea symptoms/clinical issues
● Improving Case Acceptance - Treating snoring and sleep apnea in a dental office.
● Prepare overnight home sleep study for select course attendees
● Hands on with Pharyngometer / Rhinometer for airway testing
● Working with Sleep Physicians and Building relationships with local MD's
Day 2
● Download previous night's Home Sleep Tests study and review study data and sleep report with class
● Dental Sleep Medicine step-by-step protocol flow chart
● Oral Appliance Pro's & Con's: Dorsal, Herbst, EMA, TAP, Panthera, and SomnoMed
● Case presentations and How to Market a Sleep Practice
● Review of the latest codes, fees, procedures with medical billing and Medicare.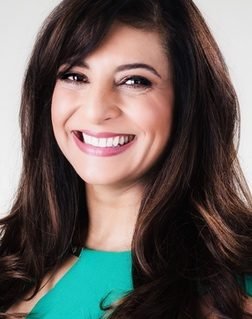 About the SGS Course Instructor: Dr. Mona Patel
Dr. Mona Patel practices in Abington, Pennsylvania. Her commitment to excellence started at entering the University of Birmingham Queen Elisabeth Dental School at the age of 17 and obtained her Bachelor of Dental Surgery at the age of 21. Dr. Patel practiced in England a short time until she moved to the United States of America. In order to pursue her career in America, she attended the University of Pennsylvania Dental School, where she obtained her Doctorate of Dental Medicine. During this time, she was also the Director of the Preclinical Program for Advanced Standing Students. She also served as a clinical instructor for final year dental students.
In 1995, Dr. Patel joined a private practice which she eventually bought. Since 1995, Dr. Patel has provided the latest dentistry has to offer. She has created a practice dedicated to comprehensive and complex dentistry. Passionate about Smile Makeover design, Dr. Patel offers advanced tooth replacement with dental implants, full mouth rehabilitation, and more. All of this is presented in a way that combines technology and technique to support overall health and wellness.
Since then, Dr. Patel has pursued her commitment to learning. She has completed many post-graduate hours of training accumulating over 800 hours of continuing education in occlusion, cosmetic dentistry, prosthetics, full mouth rehabilitation, implant surgery, sleep apnea and practice management, as well as taking part in Straumann Roxolid implant studies.
Dr Patel maintains her private practice, focusing on achieving exceptional results using her foundation in occlusion. She has finished the Clinical Mastery Series curriculum and is on the Faculty as a Clinical Mentor and help other doctors implement this knowledge into their practices.
Dr. Patel is a member of the American Dental Association, American Academy of Cosmetic Dentistry, Academy of General Dentistry, American Academy of sleep Medicine, Spear Study Club, Applied Principles of Pankey Institute (APPI) Study Club, Pennsylvania Dental Association, Montgomery/Bucks Dental Society, Suburban Study Club and Founder of the Dynamic Dental Divas, where she nurtures young female dentists on growing professionally and personally.