DATE/TIME
May (05/17/2019 - 05/18/2019)
9:30 am - 5:00 pm

LOCATION
Aloft New Orleans Downtown
225 Baronne Street
New Orleans, LA, 70112
Phone: 504-581-9225
(for hotel reservations only)
Note: Location may be subject to change.
Click Here to View Other Seminar Dates
Over 75 Dates to Choose from
COURSE DESCRIPTION/AGENDA
This is a MUST for the dental team members involved in Dental Sleep Medicine screening and treatment. This 2 day weekend course will give the educational requirements to achieve Dental Sleep Coordinator Specialists Certification with the American Sleep and Breathing Academy.
Boot Camp Agenda:
Become an integral part of the interdisciplinary dental sleep medicine team.
This course is designed for the dental office auxiliary and clinical team members
The Sleep Group Solutions Boot Camp, in association with the ASBA, is built around supporting dental team members involved in DSM screening and treatment. The program will provide a two-day, hands-on training dedicated to their particular roles in snoring and sleep apnea screening and treatment, as well as oral appliance therapy. The two-day program will fous on patient care, team coordination, case creation and presentation, marketing, insurance billing and collections.

This is a MUST attend for any dental office that is looking to implement a Sleep Protocol, or learn how to increase existing Sleep revenues.
Day 1
● Sleep 101 – sleep stages, disorders and the need for sleep apnea treatment
● Sleep apnea symptoms/clinical issues
● Improving Case Acceptance - Treating snoring and sleep apnea in a dental office.
● Prepare overnight home sleep study for select course attendees
● Hands on with Pharyngometer / Rhinometer for airway testing
● Working with Sleep Physicians and Building relationships with local MD's
Day 2
● Download previous night's Home Sleep Tests study and review study data and sleep report with class
● Dental Sleep Medicine step-by-step protocol flow chart
● Oral Appliance Pro's & Con's: Dorsal, Herbst, EMA, TAP, Panthera, and SomnoMed
● Case presentations and How to Market a Sleep Practice
● Review of the latest codes, fees, procedures with medical billing and Medicare.
Dental Office Staff Boot Camp
A training course for dental office staff.
This Boot Camp is one-of-a-kind and will get the office staff excited and prepared to successfully implement Dental Sleep Medicine into your daily routine.
We will cover office protocols and how to implement them, the forms to be used for your patients, and how to properly document and record medical records for each patient. We will cover insurance and billing – sometimes the toughest part of getting started in the office. Hands-on training with the Eccovision for airway testing techniques and oral appliance therapy.
Earn 16 CEUs. Lunch is provided.
Space is limited, 2 staff members per practice.
---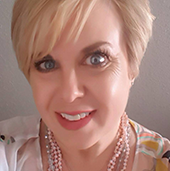 Rebecca Layhe has worked in the medical field for over 20 years. She has experience in dental and medical practice management, as well as in medical billing, coding, transcription, and is a medical language specialist. She has extensive marketing experience and has worked recently developing the leading dental sleep medicine practice in Arkansas. She has a passion for education and marketing, lecturing regularly on the role of Dental Sleep Medicine in the treatment of sleep apnea.
Rebecca's experience in the medical and dental fields allows her to understand the intricacies of integrating medical therapies and billing into the dental practice. As the leading dental sleep medicine consultant in Arkansas, she has a balanced understanding of business management, team building, and sleep medicine practice development.
Rebecca is passionate about whole patient care and understands that sleep apnea has become one of our nation's leading health crises. Dental medicine and Sleep medicine work beautifully together to help save lives and improve the health and well-being of our patients.