COURSE DESCRIPTION/AGENDA
This is a MUST attend for any dental office that is looking to implement a Sleep Protocol, or learn how to increase existing Sleep revenues.
Day 1
● Sleep 101 – sleep stages, disorders and the need for sleep apnea treatment
● Sleep apnea symptoms/clinical issues
● Improving Case Acceptance - Treating snoring and sleep apnea in a dental office.
● Prepare overnight home sleep study for select course attendees
● Hands on with Pharyngometer / Rhinometer for airway testing
● Working with Sleep Physicians and Building relationships with local MD's
Day 2
● Download previous night's Home Sleep Tests study and review study data and sleep report with class
● Dental Sleep Medicine step-by-step protocol flow chart
● Oral Appliance Pro's & Con's: Dorsal, Herbst, EMA, TAP, Panthera, and SomnoMed
● Case presentations and How to Market a Sleep Practice
● Review of the latest codes, fees, procedures with medical billing and Medicare.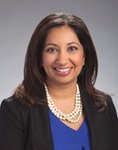 About the SGS Course Instructor: Dr. Anjoo Ely
Dr. Ely received undergraduate training at the University of Western Ontario with a study focus in actuarial sciences. She is a graduate of the University of Michigan Dental School 1997, one of the best in the country. Upon graduation Dr. Ely was a clinical instructor at the University of Michigan Periodontology Department. She has been a dentist for over 15 years and has been through several post graduate courses in different fields of dentistry since receiving her DDS degree. She is a Member of the American Dental Association, Michigan Dental Association, and American Academy of Dental Sleep Medicine. Dr. Ely's passion for Dental Sleep Medicine stems from her loss of her father at a young age due to suspected undiagnosed sleep apnea. Her passion is not just treating sleep apnea but also doing her due diligence as a dental professional by aiding in the screening process.
Partnered with Dental Arts Laboratories