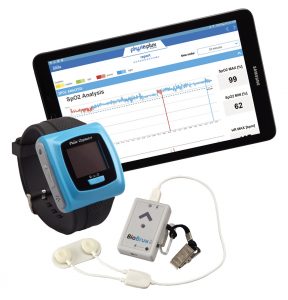 Sleep Group Solutions is now proud to offer the GEM Pro Wellness Monitor. This was designed from the ground up to assist the dentist in managing patients with complaints of snoring and who show signs of damaged teeth as a result of clenching and grinding during sleep! 
Bruxism – Measures the type, frequency, strength and total masseter energy expenditure
Audio – Record snoring and tooth sounds from clenching and grinding
Heart Rate– Documents changes in heart rate during sleep, including Brady and Tachycardia
Oxygen Desaturation – Proprietary oxygen analysis provides essential information about breathing while asleep
Body Position – Provides information on the impact of body position on the quality of sleep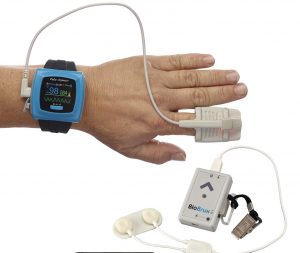 Are your patients continuing to brux even after you have created 

uniform contacts on their teeth? 
Have you considered airway obstruction as a contributing factor for sleep bruxism? 
There are many studies that show sleep bruxism is related to the patient's subconscious attempt to protect the airway during sleep.  The new GemPro screening system provides a quick and easy way to compare oxygen saturation levels during bruxing activity.  The data can be instantly emailed without the patient leaving home. You can review without having the GEM unit.
SGS Clients: Call your SGS Rep for a special client discount.  Call 954-606-6960 or email customercare@sleepgs.com
Buy It Now!  GEM Pro Measuring System