Dr. George Jones is a native of Wheeling, WV and earned his BS in Chemistry from Wheeling Jesuit University. He received his Dental Degree from the University of Florida College of Dentistry, and relocated to coastal North Carolina in 2003.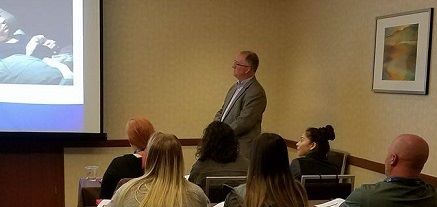 Dr. Jones has served as a consultant and evaluator for several dental manufacturers and maintains a private practice in Sunset Beach, NC. Over the years he has been featured in several of the local newspapers. He is an Instructor for Sleep Group Solutions, and has lectured throughout the United States to Dentists on how to identify and treat patients with snoring and Sleep Apnea.
But there is much more to Dr. Jones than just a glittery list of lectures, news articles and consulting jobs. Dr. Jones earned all these accolades not only by being a highly skilled dentist, but also by being the kind of warm and caring person whom his many patients call a friend. He places great emphasis on getting to know their likes and dislikes.
Website:  Carolina Sleep Dentist