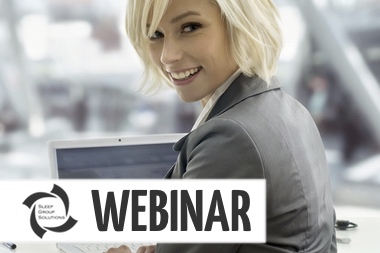 DATE/TIME
August (08/16/2017)
8:00 pm - 9:00 pm
INSTRUCTOR
Ms. Lori Schmidt

TYPE


LOCATION MAP
Map Unavailable
COURSE DESCRIPTION/AGENDA
This is a MUST attend for any dental office that is looking to implement a Sleep Protocol, or learn how to increase existing Sleep revenues.
Day 1
● Introduction to sleep – sleep stages, disorders
● Sleep apnea prevalence – why is there a need for treatment
● Sleep apnea symptoms/clinical issues
● Treating snoring and sleep apnea in a dental office – protocol review
● Patient education; addressing key issues and getting a snoring patient to convert to a sleep apnea treatment case
● Prepare overnight home sleep study for select course attendees
● Hands on with Pharyngometer / Rhinometer
● Working with Sleep Physicians
Day 2
● Download previous night' s Home Sleep Tests study and review study data and sleep report with class
● Dental Sleep Medicine step-by-step protocol flow chart
● All appliances will be discussed -- Dorsal, Herbst, EMA, TAP, Panthera, Somno Med, Narval
● Appliance review – pro's and con's of all of the major sleep appliances
● Case presentations
● Medical insurance billing. Review of the latest codes, fees, procedures and recommendations from SGS experts who are doing this daily
● Dental Sleep Protocol recap from A-Z
Recurring: 3rd Wednesday of every month (8PM Eastern Time)

Contact: 855-475-3374
This Dental Sleep Medicine Insurance webinar is part of a series of complimentary courses given by SGS instructors to help educate and train the dental community on proper techniques, protocols and procedures related to sleep medicine.
We will review the latest information (including updates the most recent updates from Medicare). He will discuss the electronic claims process, ICD Codes, CPT codes, Protocols and other techniques to ensure billing success. There will be ample time for question and answer after the talk.