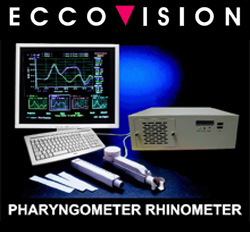 Our sleep disorders dentistry package comes with all the tools and features you need…
One stop, more solutions… SGS equipment packages have been put together to save you time and money. One purchase, one payment, one stop for all your needs. If you are ready to begin treating snoring and obstructive sleep apnea in your practice, this is the place to be.
SGS offers excellent incentives and package discounts on equipment. We have equipment packages to fit everyones needs and budget. For the latest pricing and special offers please contact us. or call 866-353-3936
Our sleep disorders dentistry package comes with all the tools and features you need. The Eccovision – Pharyngometer / Rhinometer system is a staple in many sleep disorders dentistry offices. The Eccovision enables the user to immediately see the changes that mandibular repositioning causes in the airway which is a priceless aide for appliance selection and titration.  Also included is the cutting edge SGS 3D airway software to be able to show patients and physicians changes and improvements in a dynamic 3D aiway view.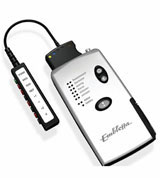 To compliment the Eccovision system, we are including TWO Embletta X100 sleep study devices. The Embletta X100 is one of the only devices to meet requirements of both the Academy of Sleep Medicine and CMS (Medicare) for home sleep testing.  This top of the line device monitors up to 12 channels and produces an automatically scored report that is available immediately. The cost per study is an industry low $8. With two Embletta systems available in the office, you'll never have to worry about patients having to wait for one to be available.
In addition to the equipment, a highly qualified SGS trainer will schedule a full day in-office training for doctors and staff. Our training program has been modified from years of experience and is very well received in offices. The training usually consists of 2-3 hours of lecture for the entire staff, everyone's role will be discussed and the treatment protocol will be reviewed in detail. The remainder of the training is hands-on work with the equipment. Included in our training in a copy of our industry best protocol manual which contains detailed guides, forms, letters and procedures.
 
Package Contents

Equipment :
Supplies :
(50) Pharyngometer Filter Strips
(10) Pharyngometer Mouthpieces
(10) Rhinometer Nose Tips
(50) Embletta Flexiwraps
(2) Medium Thorax and Abdomen RIP belts
(6) Nasal Cannula
Embla RemLogic 1.1 Software
Services :
Full Day In-Office Training
200+pg SGS Protocol Manual
1 Year Equipment Warranty
Lifetime Support